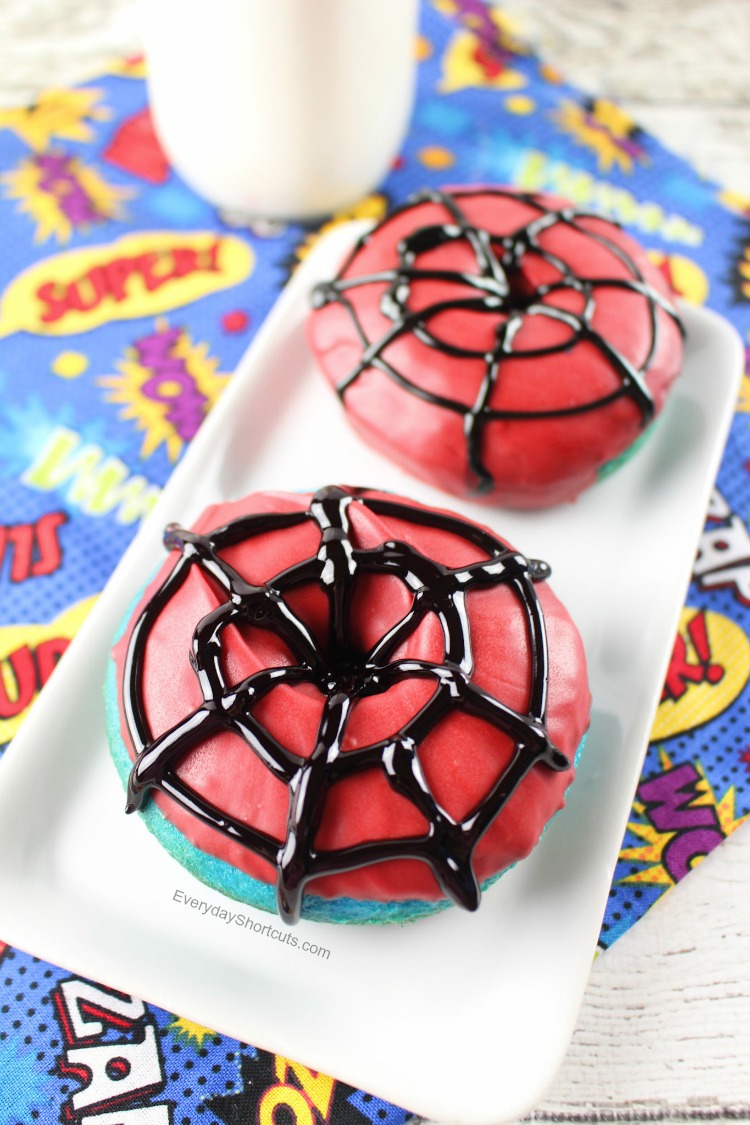 With Spider-Man 3 hitting the theaters soon the opportunity to make Spider-Man donuts could not have come at a better time. My family and I are huge fans of Spider-Man and all of the movies. Want to be the superhero and save the day? Try this super easy tip of using Funfetti Aqua Blue Cake Mix and save the hassle of trying to get that perfect shade of blue donuts. Trust me, it works and you can save all of that extra time for decorating and eating them. Enjoy!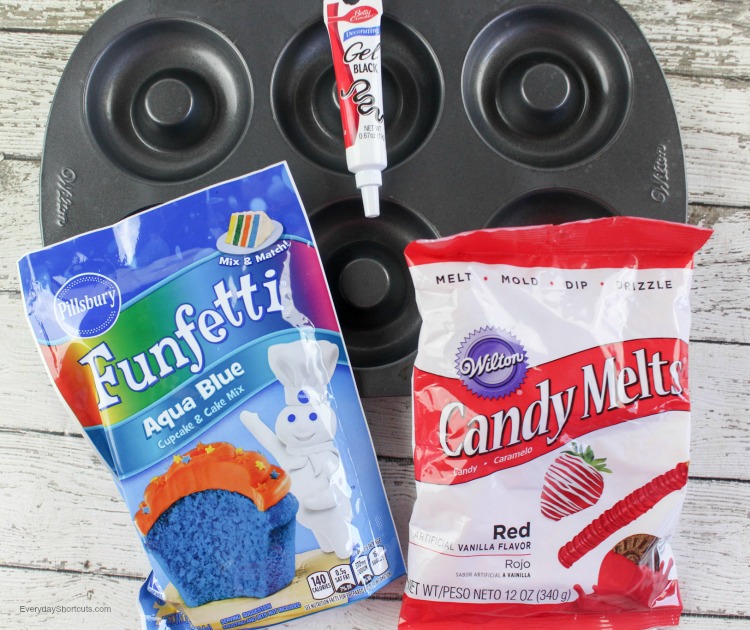 Spider-Man Donuts
Ingredients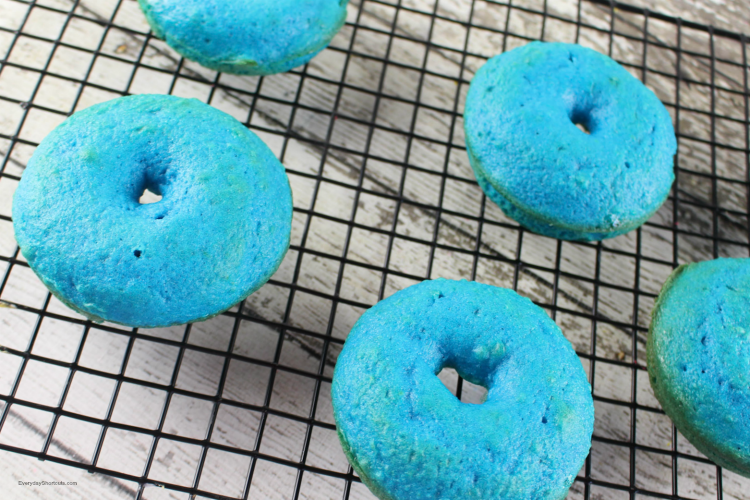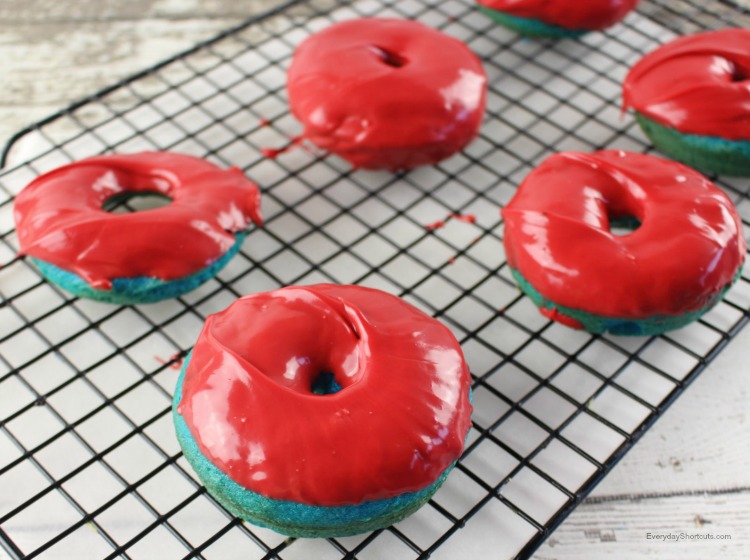 Directions
Mix cake mix, water, vegetable oil and eggs according to the cake mix box.
Spray donut pan with cooking spray.
Pour donut mix into a measuring cup for easy pouring. Pour the donut mix into the donut pan, making sure not to fill all the way to the top.
Bake for 10 minutes at 350 degrees.
Let cool for 5 minutes.
Melt red candy melts in microwave or with this Wilton Melting Pot
Dip the top of each donut into the red candy melts. Let harden for 5 minutes. You can also put into the fridge for it to harden.
Use the black icing gel to create a spider web by drawing 2 circles on top and then about 8 lines across the circles.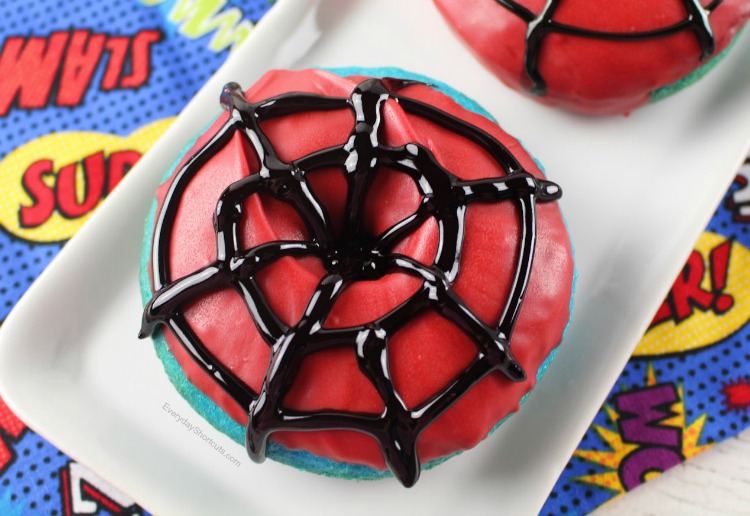 Don't forget to see Spider-Man Homecoming in theaters July 7th!