Disclosure: Nature's Harvest® provided me with a gift card and the products featured in this post in exchange for my review. All opinions are 100% mine.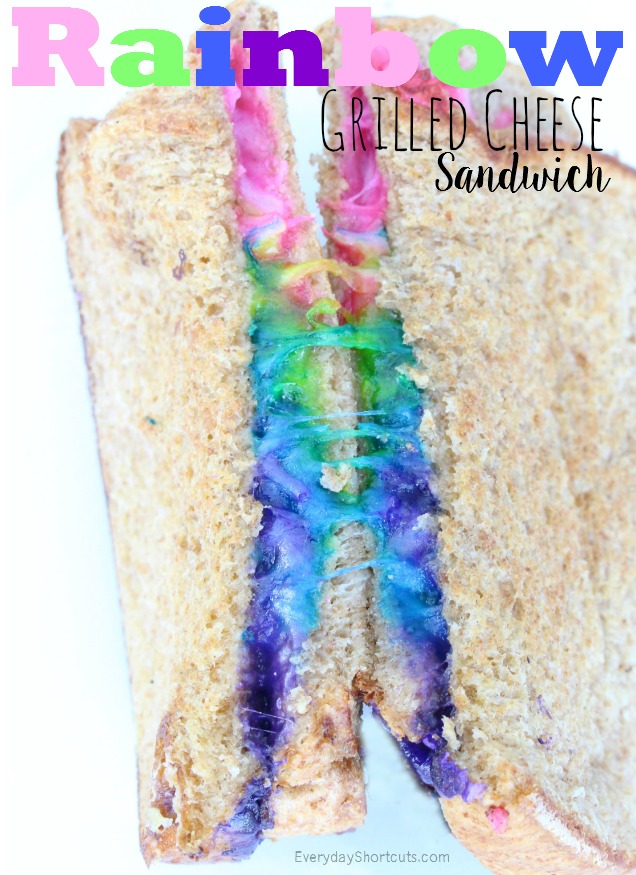 The secret to get kids to eat their lunch is to make it fun such as this recipe for Rainbow Grilled Cheese sandwich.  To make this recipe I was inspired by the movie "Finding Dory" which is now in theaters everywhere and Nature's Harvest® Bread. Learn more about Nature's Harvest® bread after the recipe.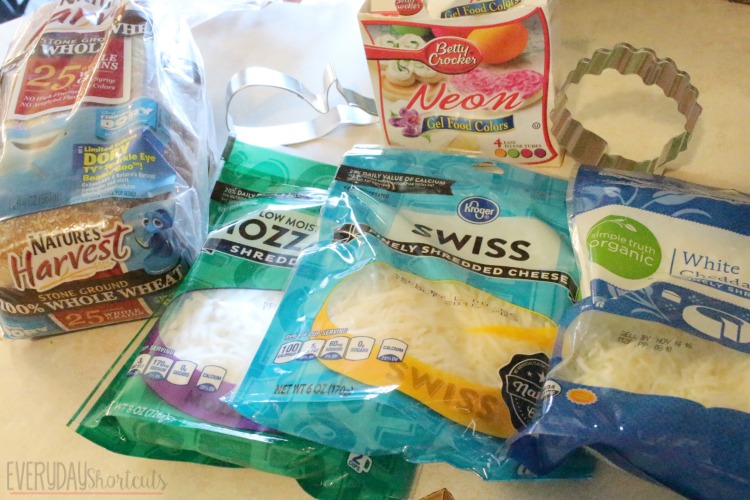 Rainbow Grilled Cheese Sandwich
Ingredients
Nature's Harvest® Bread
Butter
White Cheddar cheese
Swiss cheese
Mozzarella cheese
Pink, Green, Blue and Purple food coloring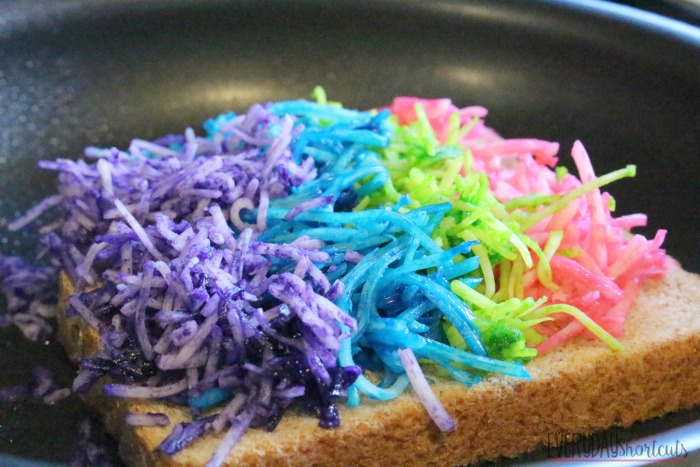 Directions
Divide the cheese into 4 bowls. I wanted more of the White Cheddar cheese and used it in the 4th bowl. You could also use another kind of cheese for the 4th bowl such as Monterey or Parmesan.
Add a few drops of food coloring to each bowl and mix together.
Butter one side of each piece of bread.
Place one piece of bread butter side down in a pan over medium heat.
Make a row of each color of cheese on the piece of bread.
Add the second piece of bread on top of the cheese butter side up.
Cook evenly on both sides.
Enjoy your colorful sandwich!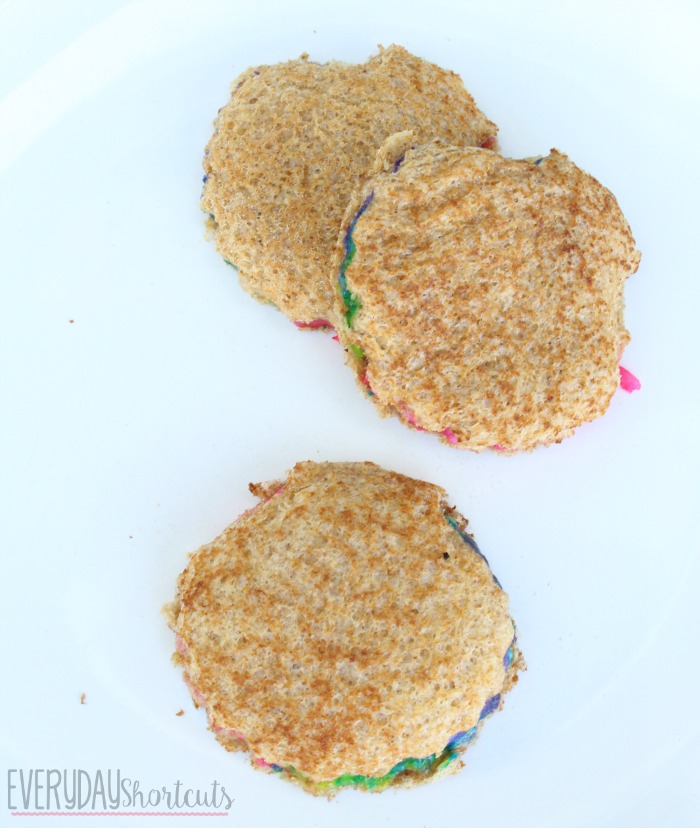 Now to make the sandwich fun for kids to eat you can cut them out into shapes.  Nature's Harvest® provided me with a clam and a whale cutter so I chose to make Clam Rainbow Grilled Cheese sandwiches for the kids. Let's just say they were anxiously waiting to eat them as I was taking the pictures and quickly disappeared when I finished. It was a hit in our house and I am sure it would be a hit in yours as well.
What kind of sandwich will you make with Nature's Harvest® bread?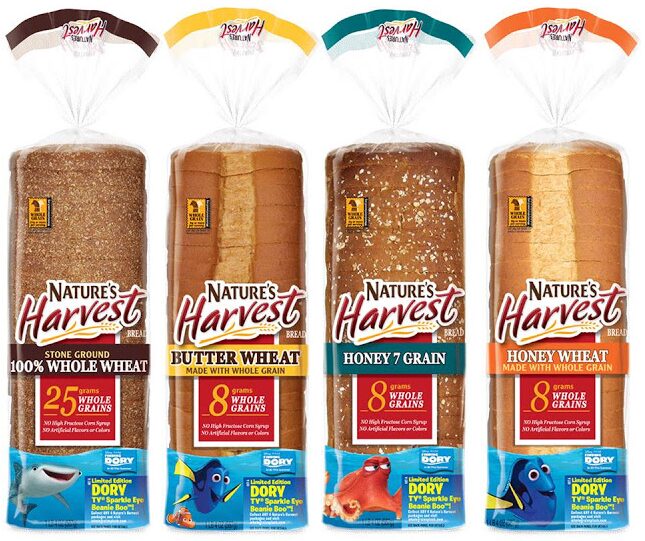 Learn more about Nature's Harvest® Bread:
Every variety of Nature's Harvest® bread has at least 8g or more of whole grains per serving, making it the easy choice for parents looking to give their family delicious bread as part of a well-balanced, nutritious diet.
Moms can feel good about serving their families Nature's Harvest® bread because it's not baked with artificial flavors, colors or high fructose corn syrup.
Nature's Harvest® bread is available at major retailers nationwide and comes in delicious varieties including:
o   Stone Ground 100% Whole Wheat bread
o   Honey Wheat Made with Whole Grain bread
o   Butter Wheat Made With Whole Grain bread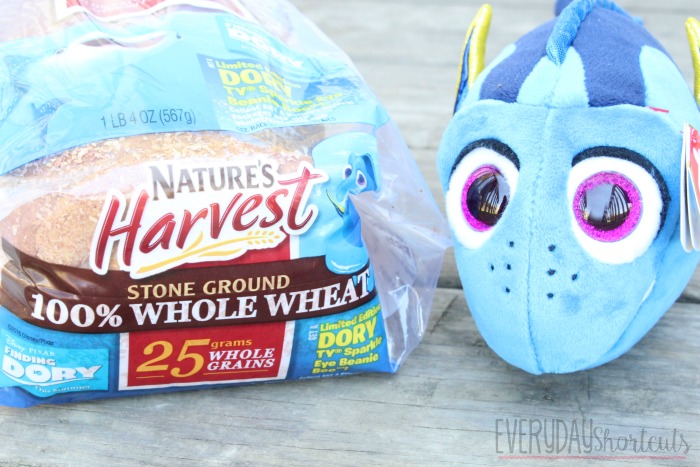 Now through July, you can receive a free limited edition Dory TY® Sparkle Eye Beanie Boo™ plush toy when you purchase any four Nature's Harvest® breads, Find more information about this at www.wholegrainsplash.com.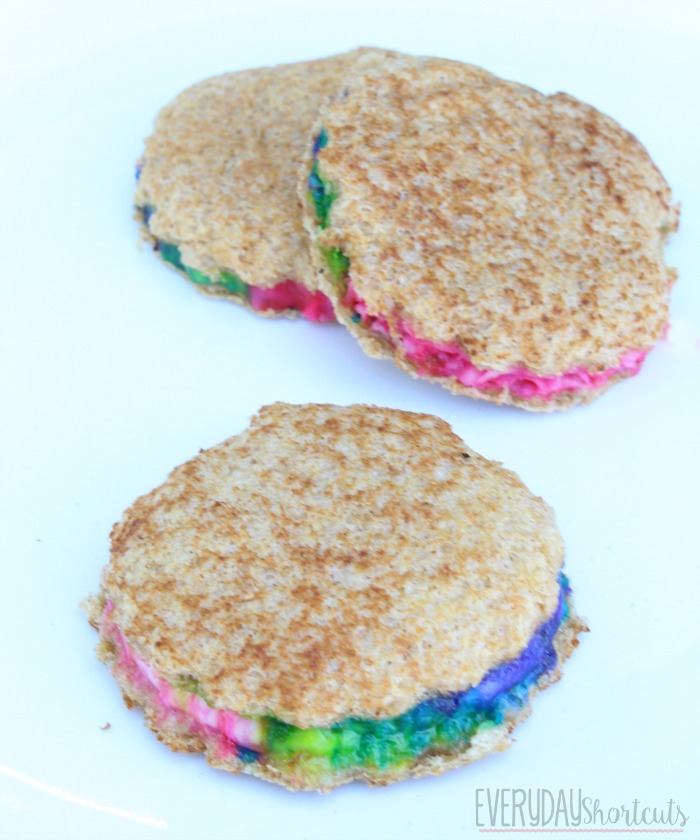 From April 28 to July 7, Nature's Harvest® bread is also hosting the Make A Splash with Whole Grains Sweepstakes on its Facebook page, where fans can enter for a chance to win weekly prizes, including movie tickets, autographed posters and more. No purchase necessary. See official rules here.
Don't forget to take the whole family to see "Finding Dory" in theaters everywhere!