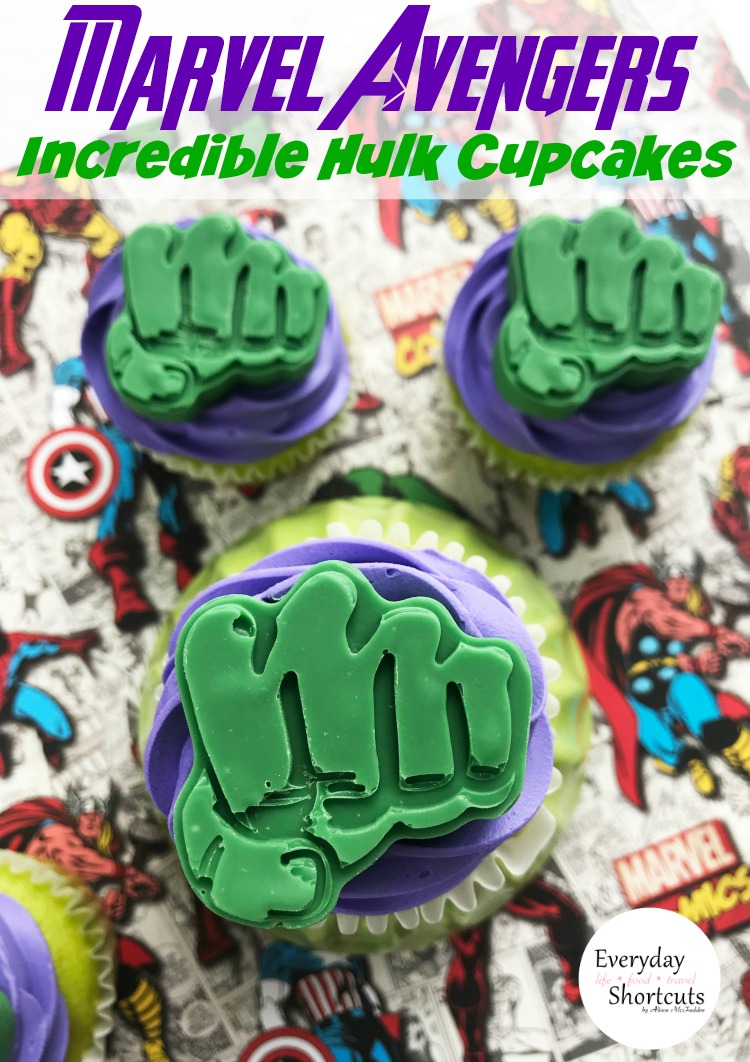 I could not be more excited about the new Marvel Avengers: Infinity War movie and in celebration, we are making Marvel Avengers Incredible Hulk cupcakes. Hulk is one of those superheroes that everyone loves no matter if he is just an average guy or the big green, strong guy. These cupcakes are a perfect addition to a Marvel birthday party or before you see the movie.
Marvel Avengers Incredible Hulk Cupcakes
Ingredients
1 box of white cake mix, any brand
1 1/4 C. water
1/2 C. vegetable oil
4 egg whites
Cupcake liners
Green gel food coloring
Purple gel food coloring
White frosting, any brand
12 oz package of Wilton green candy melts
Wilton 1M star frosting tip
Disposable piping bag
Avengers silicone mold (I suggest purchasing 2 in order to cut down on the candy making time)
12 count muffin tin
Directions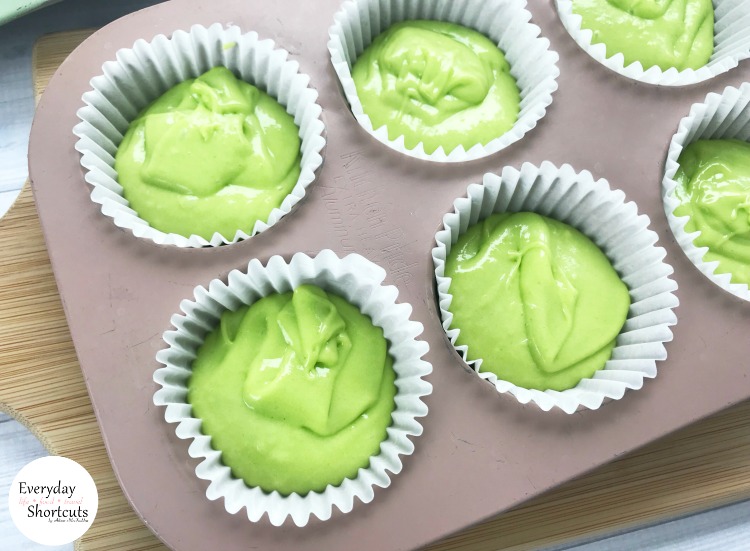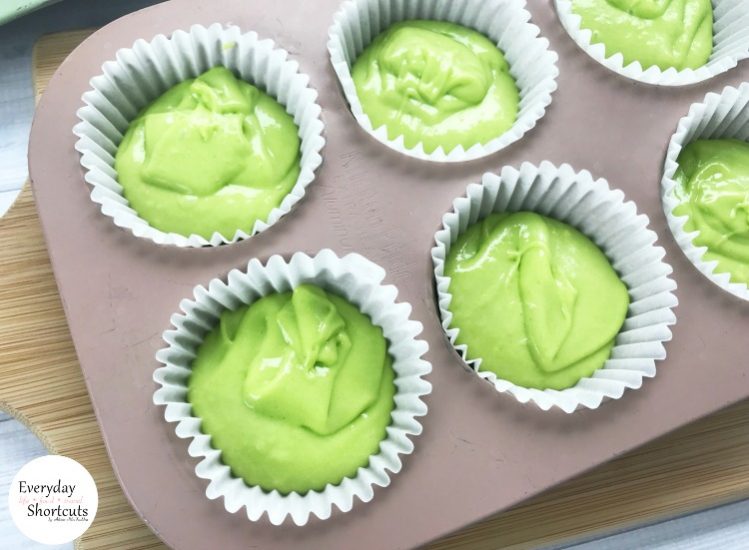 Preheat the oven to 350 degrees and place the cupcake liners into the muffin wells.
Combine the cake mix, water, vegetable oil and egg whites mixing well.
Add in the several drops of the green gel food coloring and stir to combine.
Fill each cupcake well about 2/3 full.
Bake for 18-20 minutes.
Insert a toothpick into the cupcakes around 18 minutes. If it comes out clean the cupcakes are done.
Remove the cupcakes from the oven and let cool.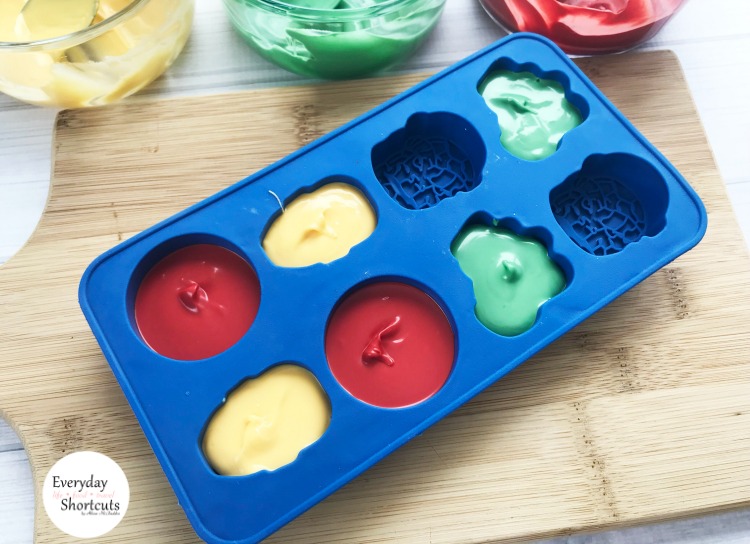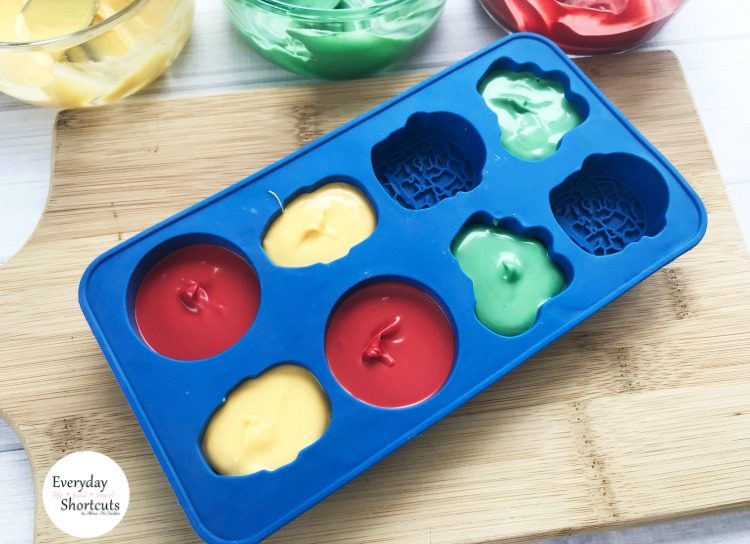 Pour the Wilton green candy melts into a microwave-safe dish.
Heat in 30-second increments, stirring occasionally until melted.
Carefully spoon the melted chocolate into the Hulk fist section of the mold.
Place in the fridge to set about 20 minutes.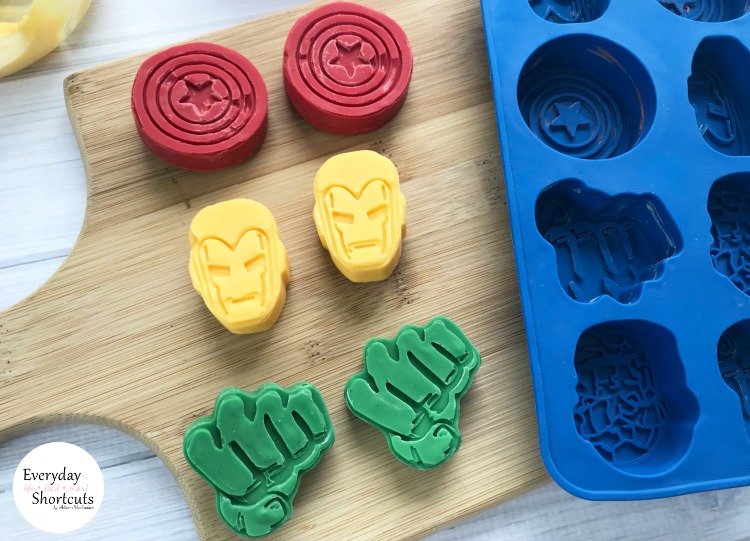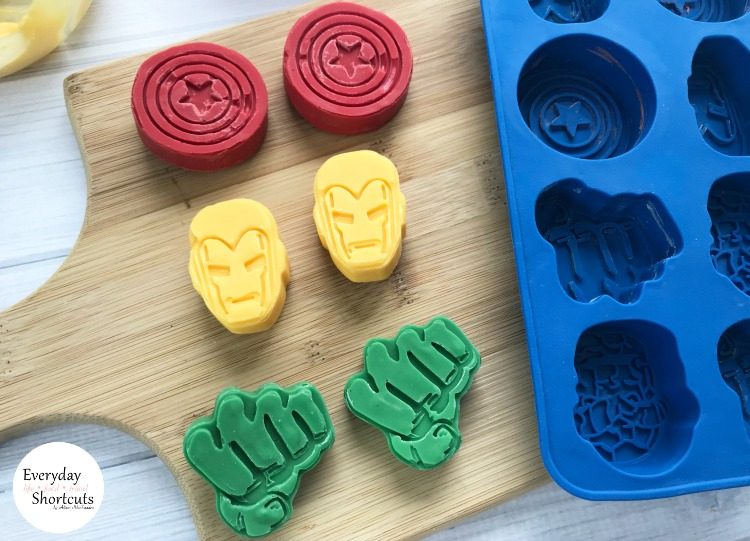 Remove from the fridge and gently pop the fists out of the silicone mold.
Repeat this process until you have 16 fists total.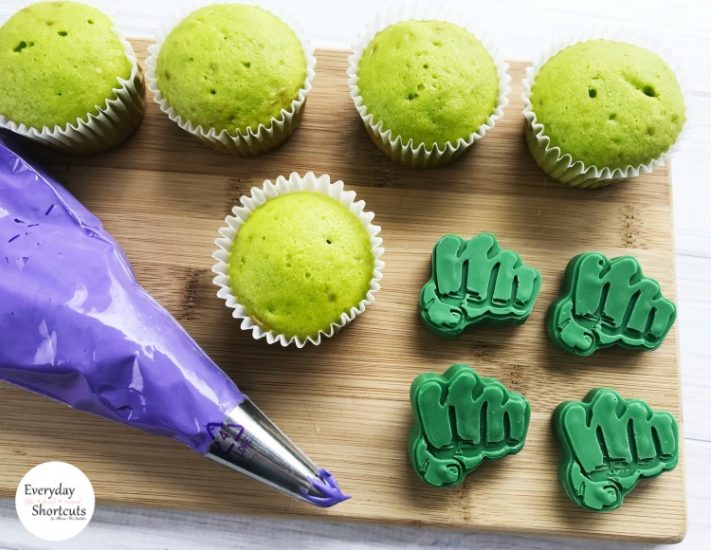 Add a few drops of purple food coloring to the white frosting and stir to combine.
Attach the star frosting tip to the disposable pi[ing bag and fill with purple frosting.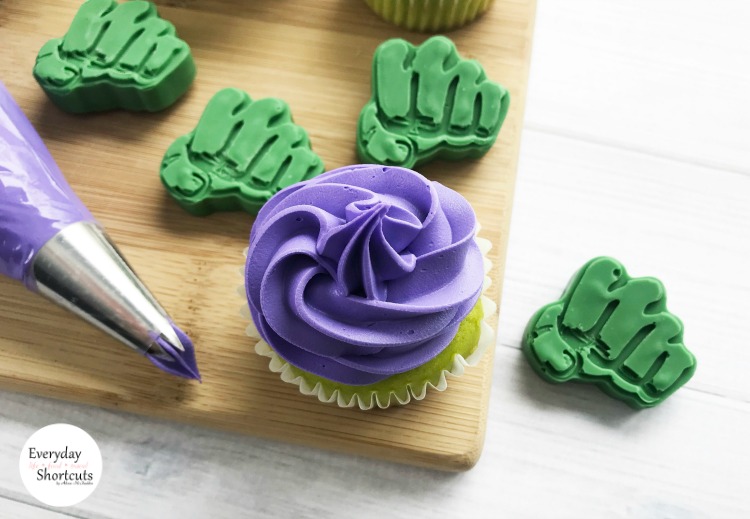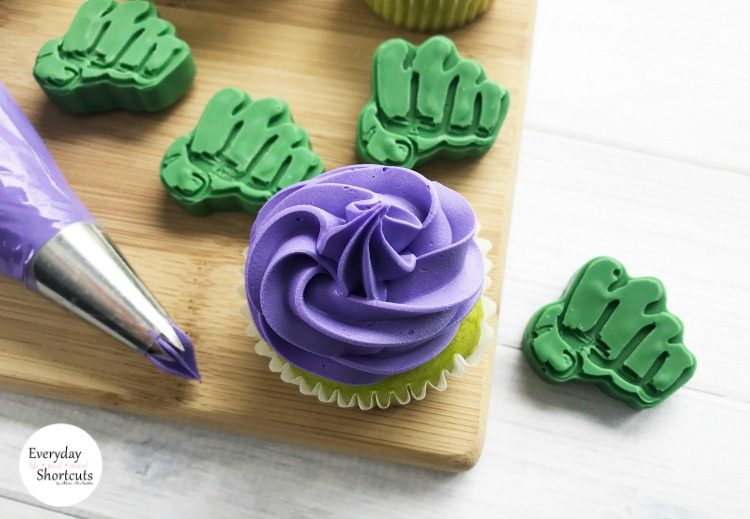 Gently squeeze the frosting from the bag and onto the top of the cupcake in a circular motion.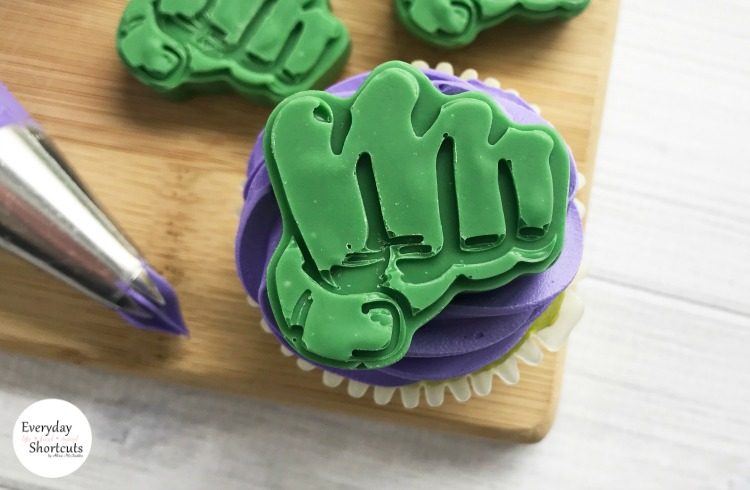 Place a Hulk fist on top.
Repeat with all cupcakes.
Enjoy! 
Take the entire family to see Marvel Avengers: Infinity War now playing in theaters everywhere!