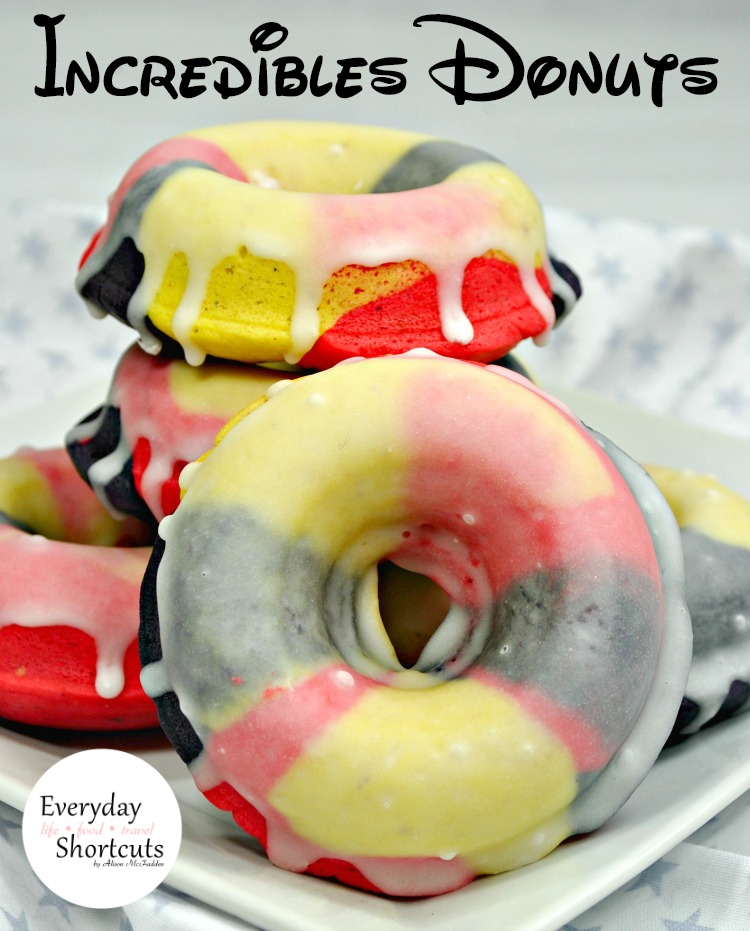 We've all been waiting a long time for Incredibles 2 to come to the big screen and that day is almost here. On June 15th we will finally be able to see the sequel from 2004 of the first movie and I cannot be more excited. I'm ready to see Elastigirl shine and save the world.
In celebration of Incredibles 2 coming to theaters, I'm having fun getting creative in the kitchen and made these Incredibles donuts. They were so much fun to make with the kids and a great activity to do when school is out. Enjoy!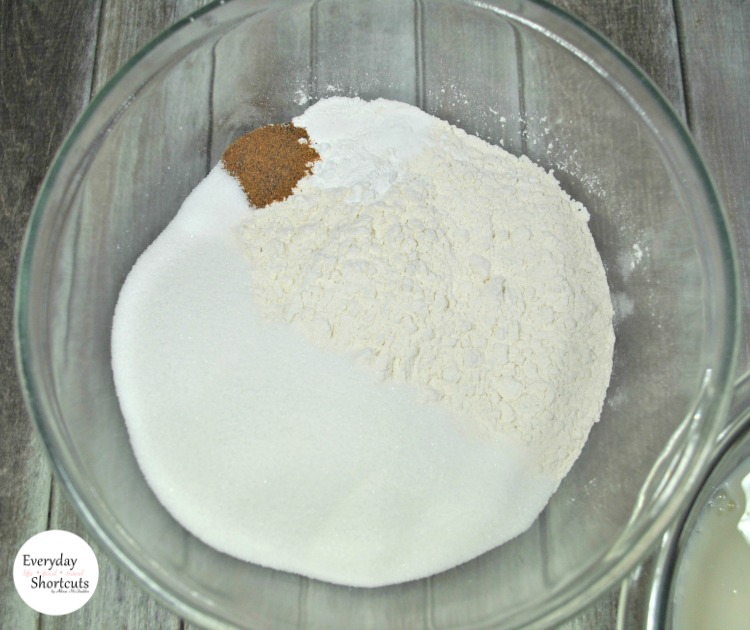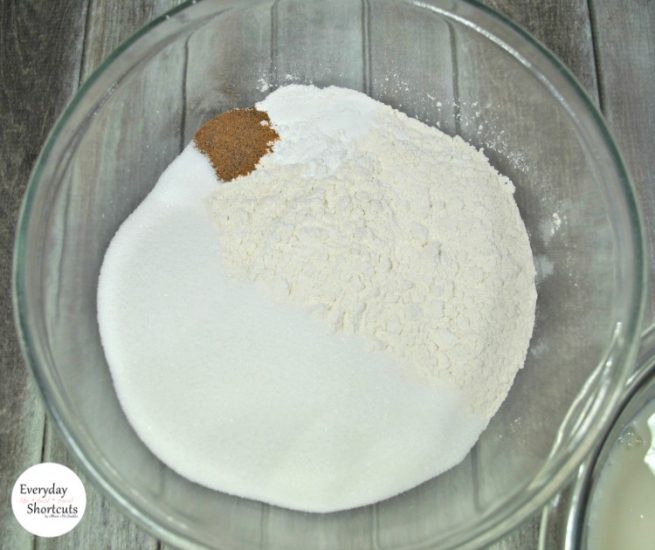 Incredibles Donuts
Donut Ingredients
2 2/3 Cup All-purpose flour
1 1/2 tsp baking powder
1/4 tsp baking soda
1 tsp cinnamon
3/4 tsp salt
3/4 Cup sugar
1/2 Cup whole milk
1/4 Cup melted unsalted sweet cream butter
1/2 Cup sour cream
2 large egg (room temp)
1/4 Cup vegetable oil
Yellow, red, and black gel food coloring
Vanilla Glaze ingredients
1/2 Cup milk
2 Cup powder sugar
2 tsp vanilla extract
Donut Directions
Preheat oven to 400 degrees.
Use a baking spray to prep your doughnut pan.
Set the pan to the side.
Whisk together the flour, baking powder, baking soda, cinnamon, salt and sugar in a large bowl.
Whisk together the whole milk, sour cream, and eggs into a separate bowl.
Whisk in the melted butter, vegetable oil, and vanilla.
Gradually whisk in the wet ingredients into the dry ingredients and stir just until combined.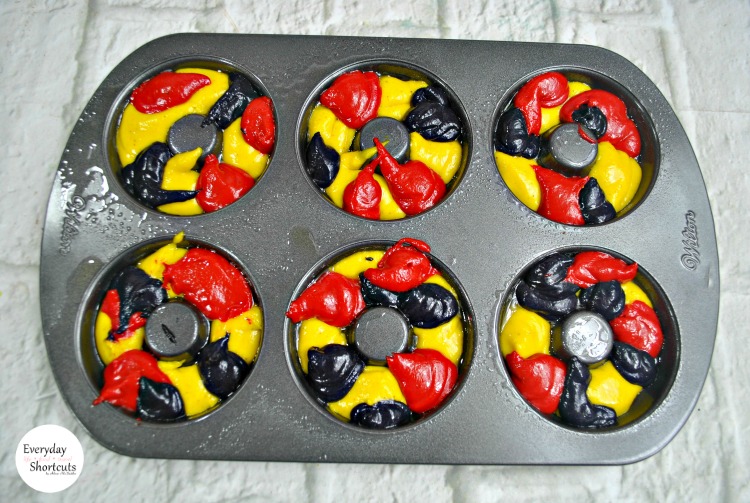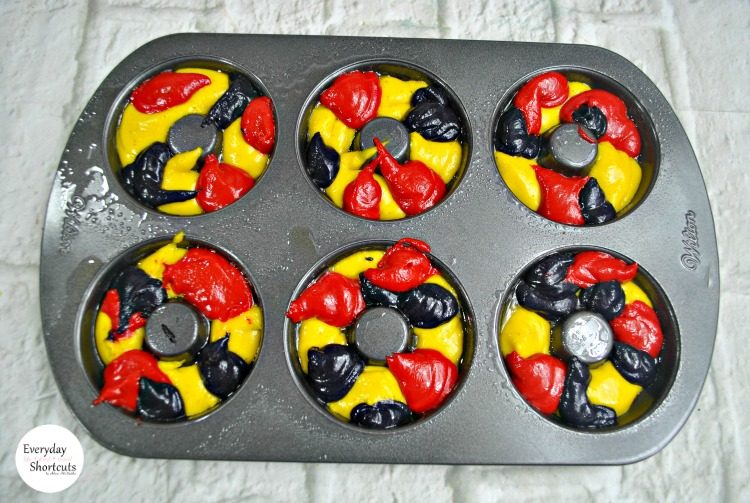 Divide the batter into three bowls.
Add several drops of Yellow food coloring in the first bowl.
Add several drops of Red food coloring in the first bowl.
Add several drops of Black food coloring in the first bowl.
Spoon equal amounts of the 3 batters into the doughnut pan.
Bake at 400 degrees for 9 minutes.
Allow doughnuts to cool a few minutes in the pan.
Transfer the donuts to a wire rack to completely cool.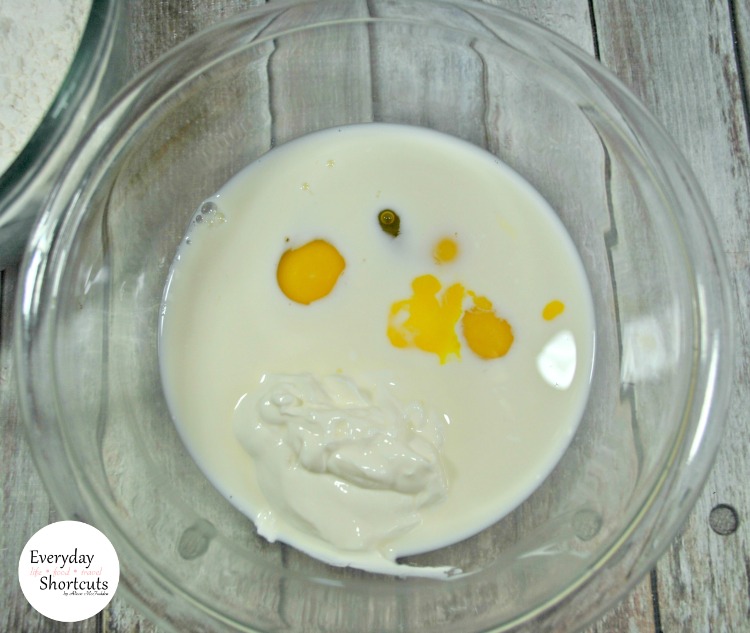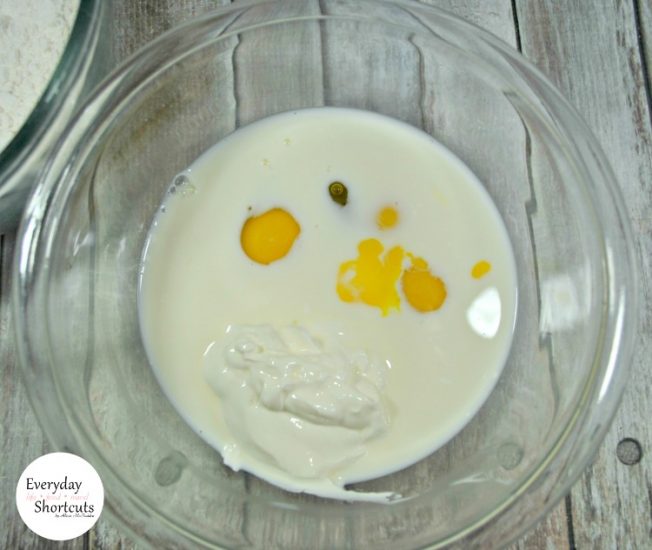 Glaze Directions
Whisk together the milk, powder sugar and vanilla extract until smooth.
Split the icing into 2 bowls.
Gradually pour the yellow icing into the white icing.
DO NOT STIR!!
Dip the doughnuts into the icing and turn the doughnut 90 degrees
Place the doughnut back onto the wire rack and repeat the previous steps for remaining doughnuts
Let dry for an hour before enjoying!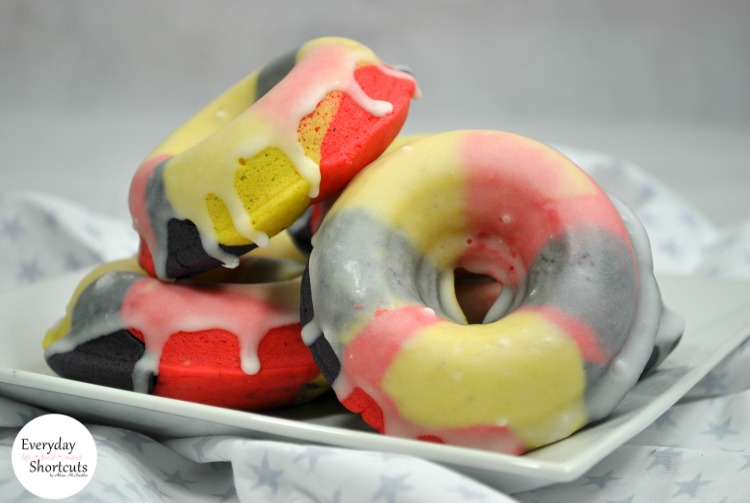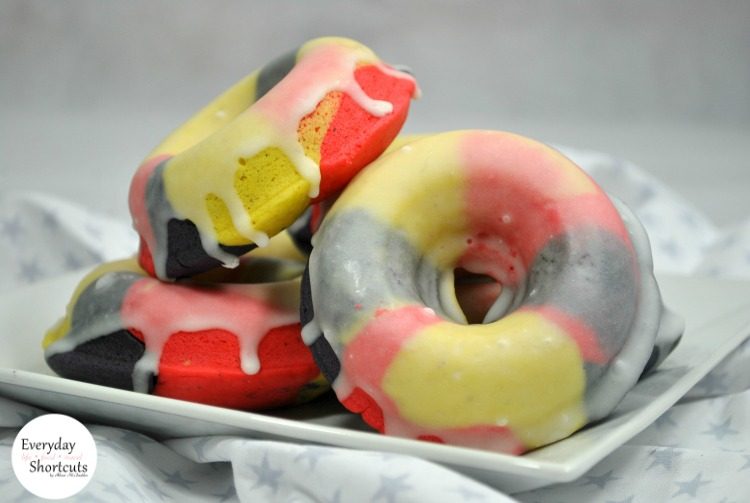 Take the entire family to see Incredibles 2 in theaters on June 15th!
ABOUT THE MOVIE
Everyone's favorite family of superheroes is back in "Incredibles 2" – but this time Helen (voice of Holly Hunter) is in the spotlight, leaving Bob (voice of Craig T. Nelson) at home with Violet (voice of Sarah Vowell) and Dash (voice of Huck Milner) to navigate the day-to-day heroics of "normal" life. It's a tough transition for everyone, made tougher by the fact that the family is still unaware of baby Jack-Jack's emerging superpowers. When a new villain hatches a brilliant and dangerous plot, the family and Frozone (voice of Samuel L. Jackson) must find a way to work together again—which is easier said than done, even when they're all Incredible.