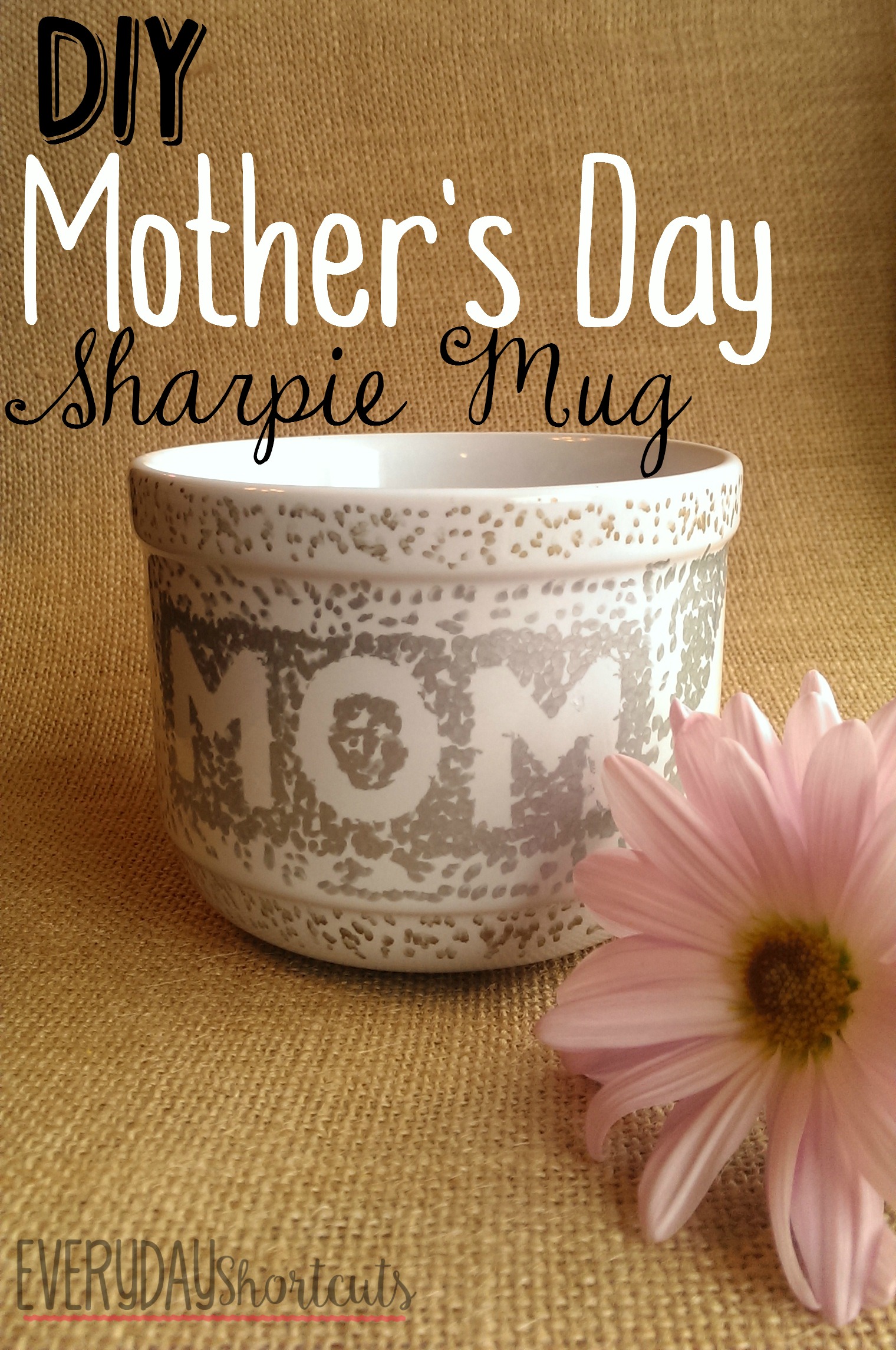 Mother's Day gifts do not have to cost a fortune. Plus, what mom doesn't love a handmade gift from their kids? This DIY Mother's Day Sharpie Mug was fun to make and only costs me a few dollars to make as some items I found at my local dollar store.  Plus, it's dishwasher safe so there is no need to hand wash unless you want to.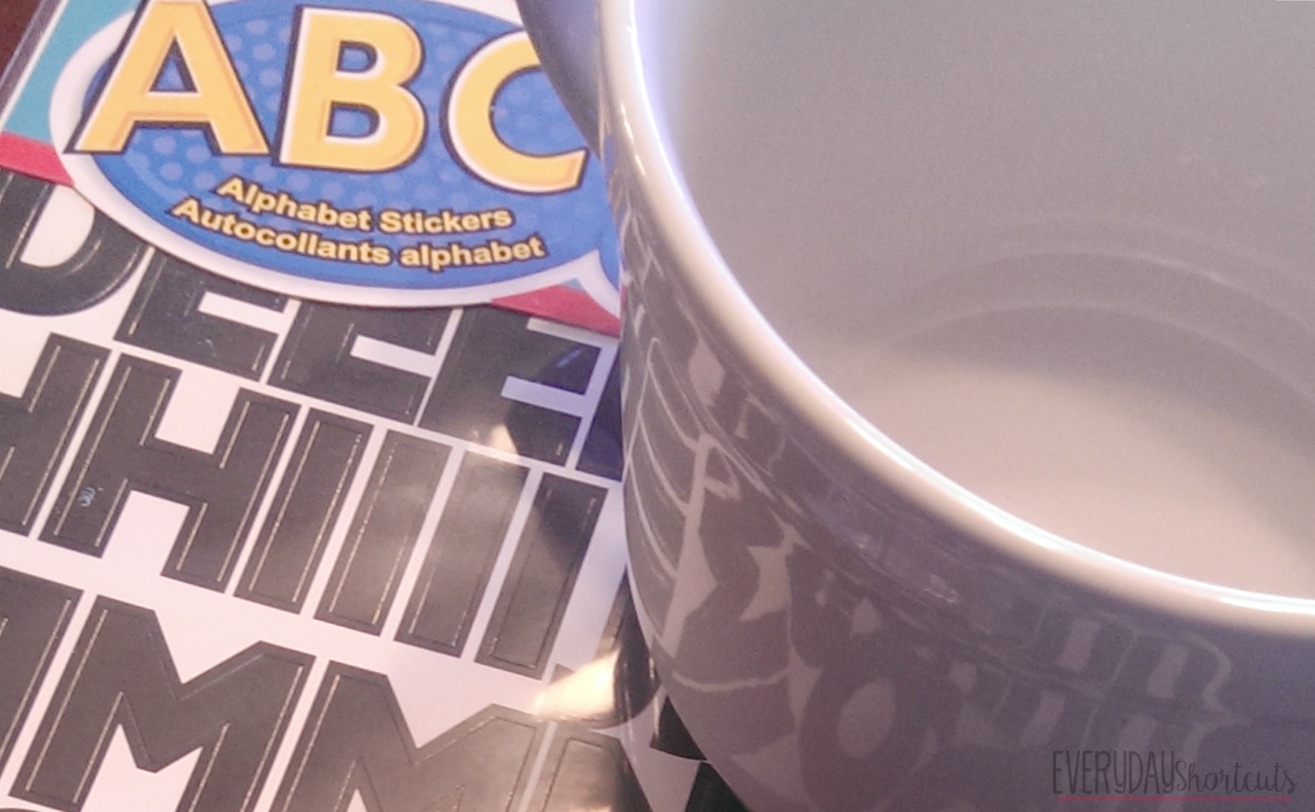 DIY Mother's Day Sharpie Mug
Supplies Needed
White Mug
Stick on Alphabet Stickers (I found them at the Dollar Store)
Silver Sharpie Oil Based Paint Marker (color optional)
Gold Sharpie Oil Based Paint Marker (color optional)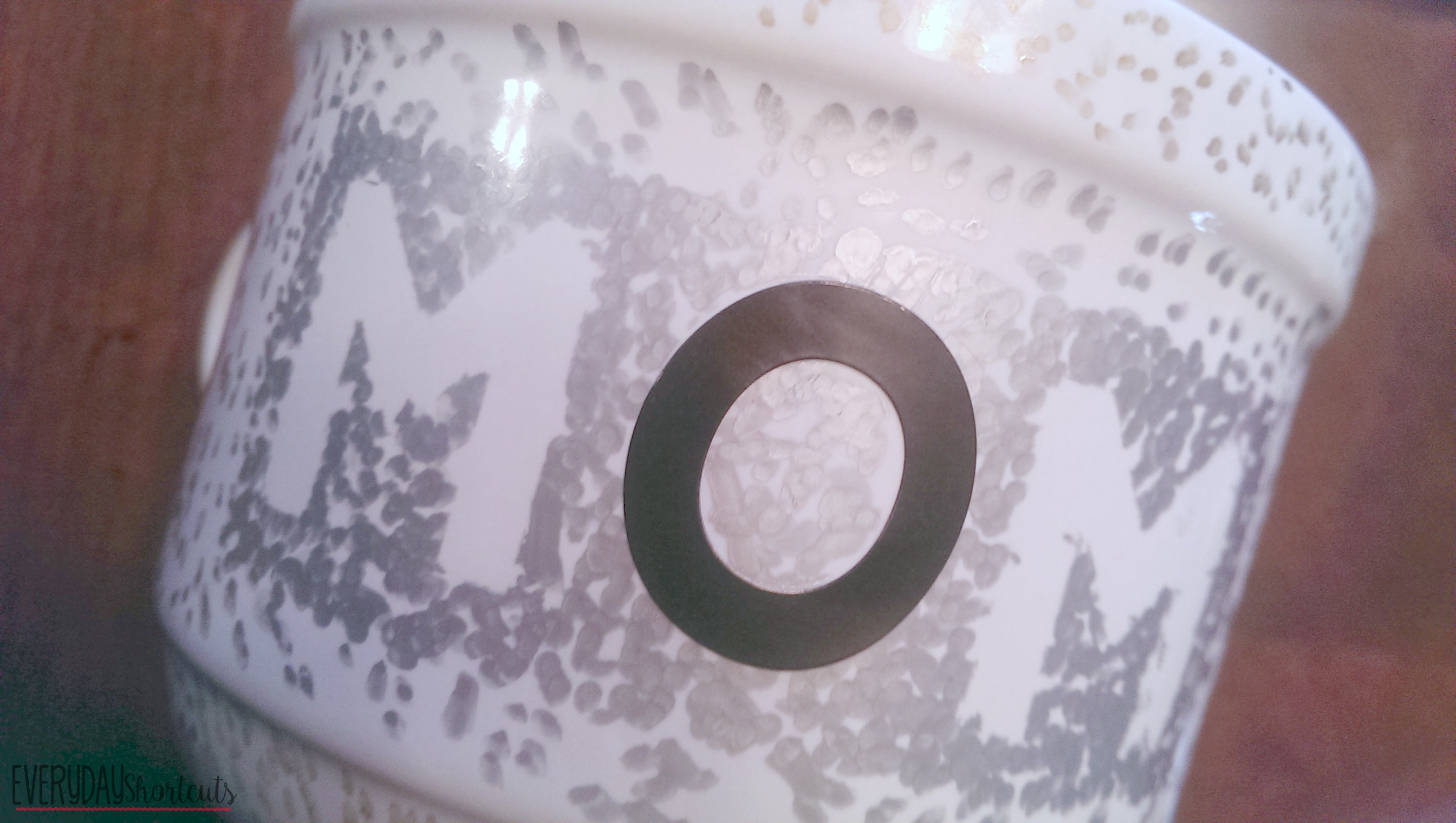 Apply the Alphabet Stickers onto the mug with what you want it to say. Then, using the Sharpie oil based paint markers decorate the mug how you want it to look. I did polka dots in gold along the rim and bottom of the cup and silver polka dots around the middle of the mug. Make sure to go heavy on the polka dots around the stencils so it is visible when you peel them off. Let the mug dry for at least 24 hours. When the cup is dry you can peel off the stickers.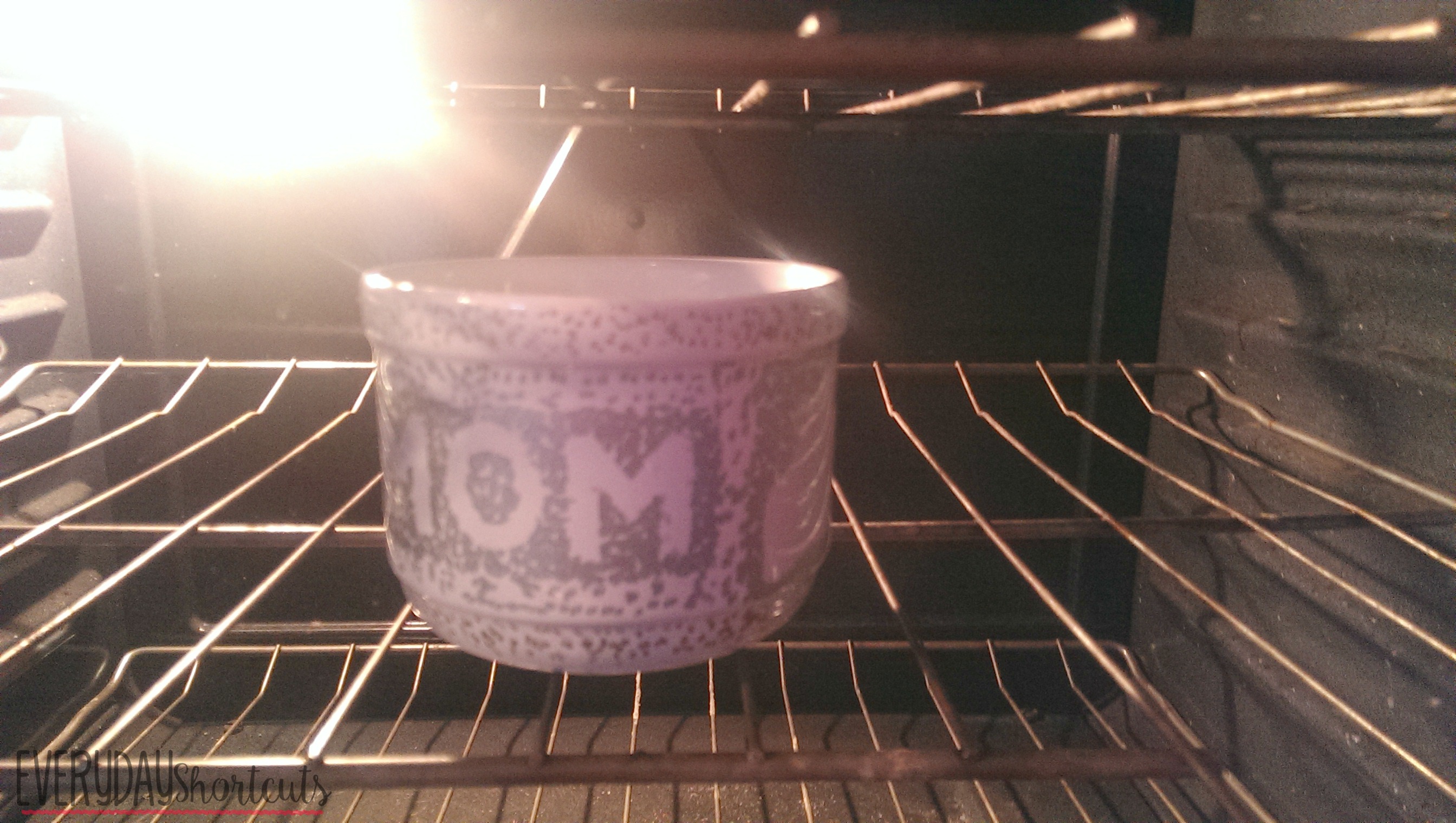 Put the mug in the oven (do not preheat). Set the oven temperature for 350 degrees. Warming the mug up with the oven temperature is the key to making it dishwasher safe. Once the oven reaches 350 degrees, set the timer for 30 minutes. Let the mug cool off inside the oven for about 10-15 after you shut it off. Then, take the mug out and let it cool for about 30 minutes.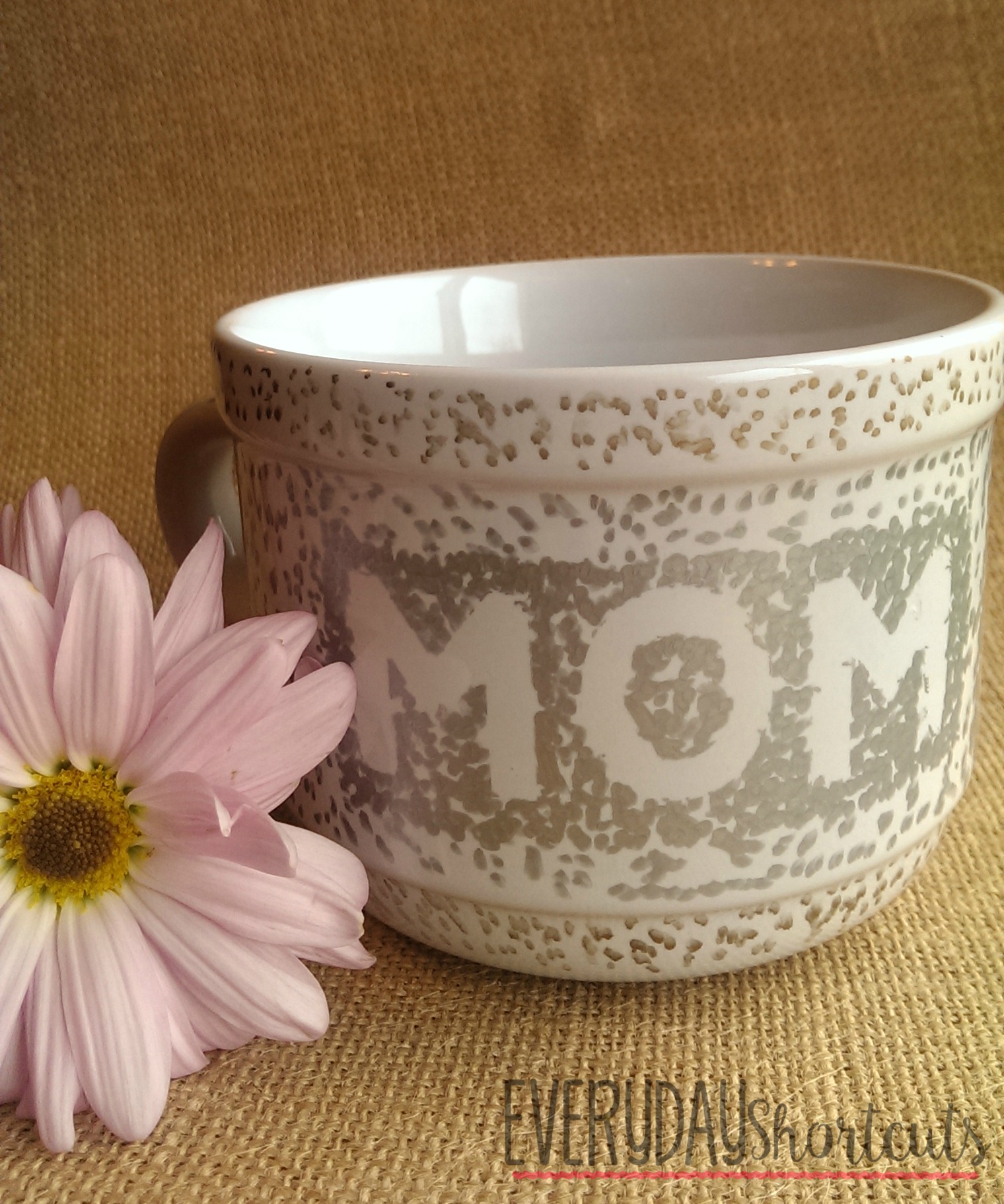 You can always add a coat of Mod Podge sealer over the design to make it last longer. When cleaning the mug make sure to put it on the top-rack of the dishwasher only.
Add a bag of your mom's favorite coffee or tea and wrap it up for the perfect Mother's Day gift!