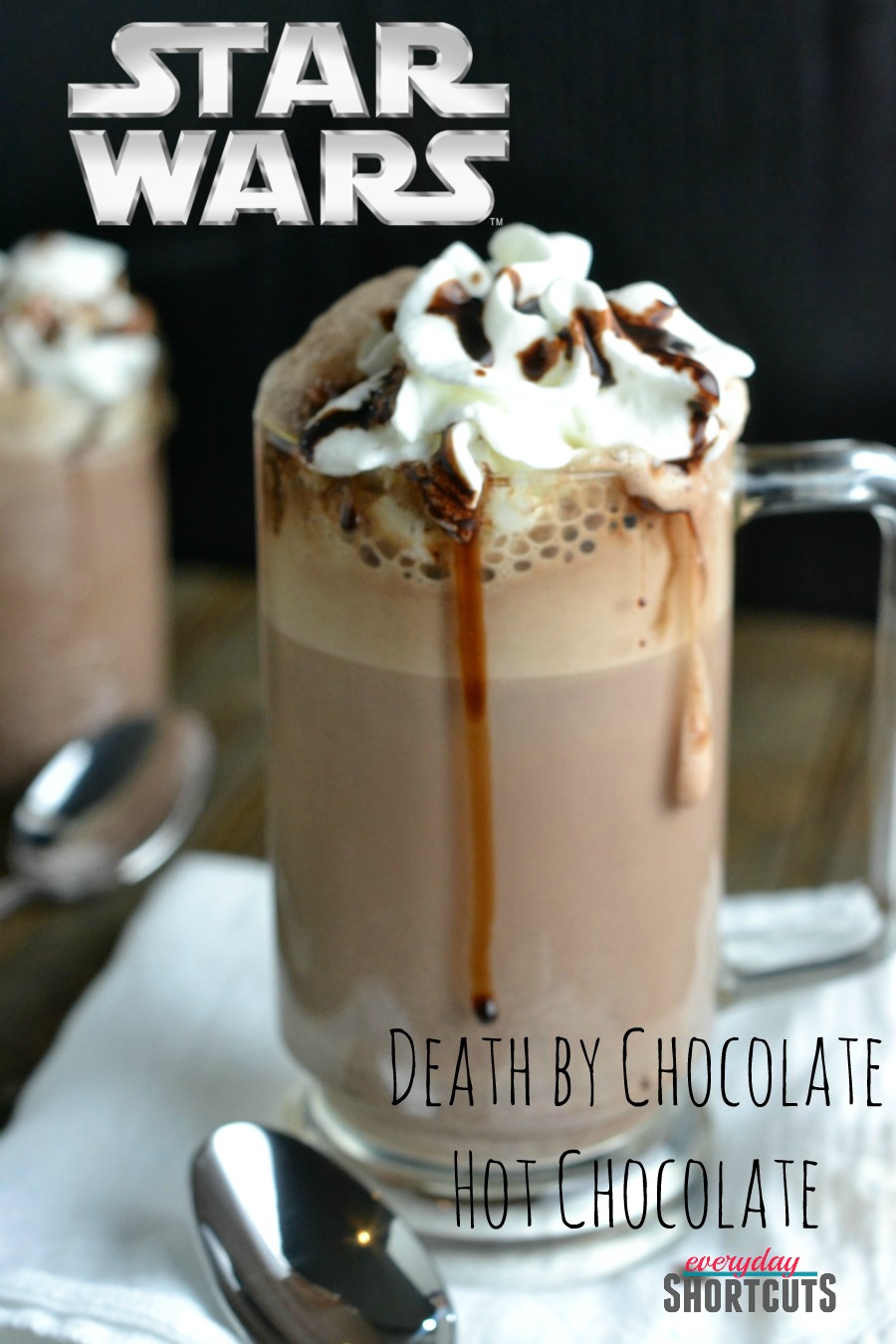 This Death by Chocolate Starwars Hot Chocolate is something to get excited about as a new Starwars movie is coming out and the cooler weather is near. Homemade hot chocolate never tasted so good and filled with chocolate. YUM!
Death by Chocolate Starwars Hot Chocolate
Ingredients
1/3 cup unsweetened cocoa powder
3/4 cup white sugar
1 cup chocolate chip morsels
1/3 cup boiling water
3 1/2 cups milk
3/4 teaspoon vanilla extract
1/2 cup half-and-half cream
Directions
Combine the cocoa and sugar in a saucepan.
Blend in the boiling water.
Bring this mixture to an easy boil while you stir.
Add in chocolate chips and stir until melted.
Simmer and stir for about 2 minutes.
Stir in 3 1/2 cups of milk and heat until very hot, but do not boil!
Remove from heat and add vanilla.
Divide between 4 mugs.
Add the cream to the mugs of cocoa to cool it to drinking temperature.