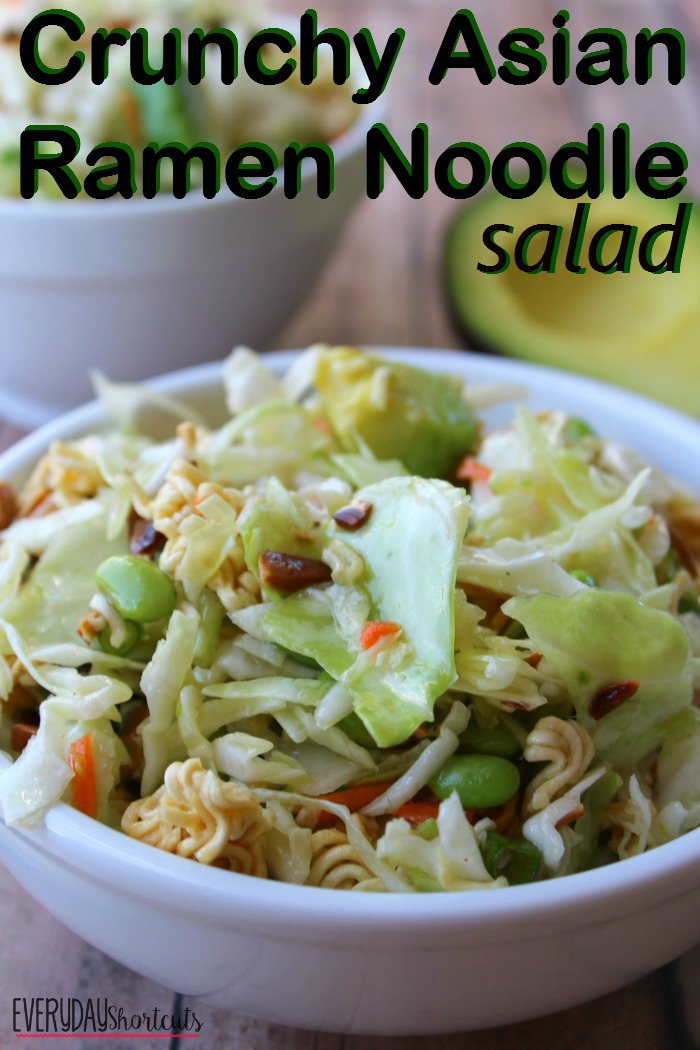 This recipe for Crunchy Asian Ramen Noodle Salad is great for potlucks and those nights when you just want something not too heavy with a little bit of crunch. I love how this salad is filled with fresh ingredients with a sweet-tangy taste to it. It doesn't take long to make and is great for those busy nights. My kids love Ramen Noodles so changing it up from the traditional Ramen Noodle soup to the salad was a hit with them.
Crunchy Asian Ramen Noodle Salad
(Makes about 8 servings)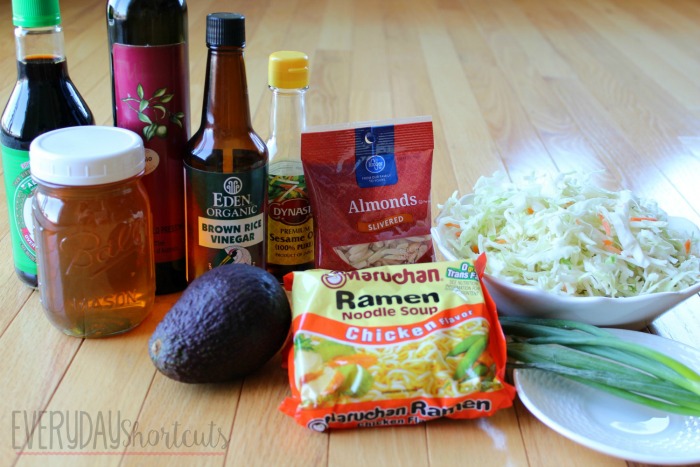 Ingredients
1 bag of coleslaw mix (16 oz)
2 Packages of ramen noodles, crumbled – any kind is fine because you will not use the seasoning packet
1 cup shelled edamame
1 avocado peeled and diced
1 mango, peeled and diced (optional)
1/2 cup slivered almonds
1/2 cup thinly-sliced green onions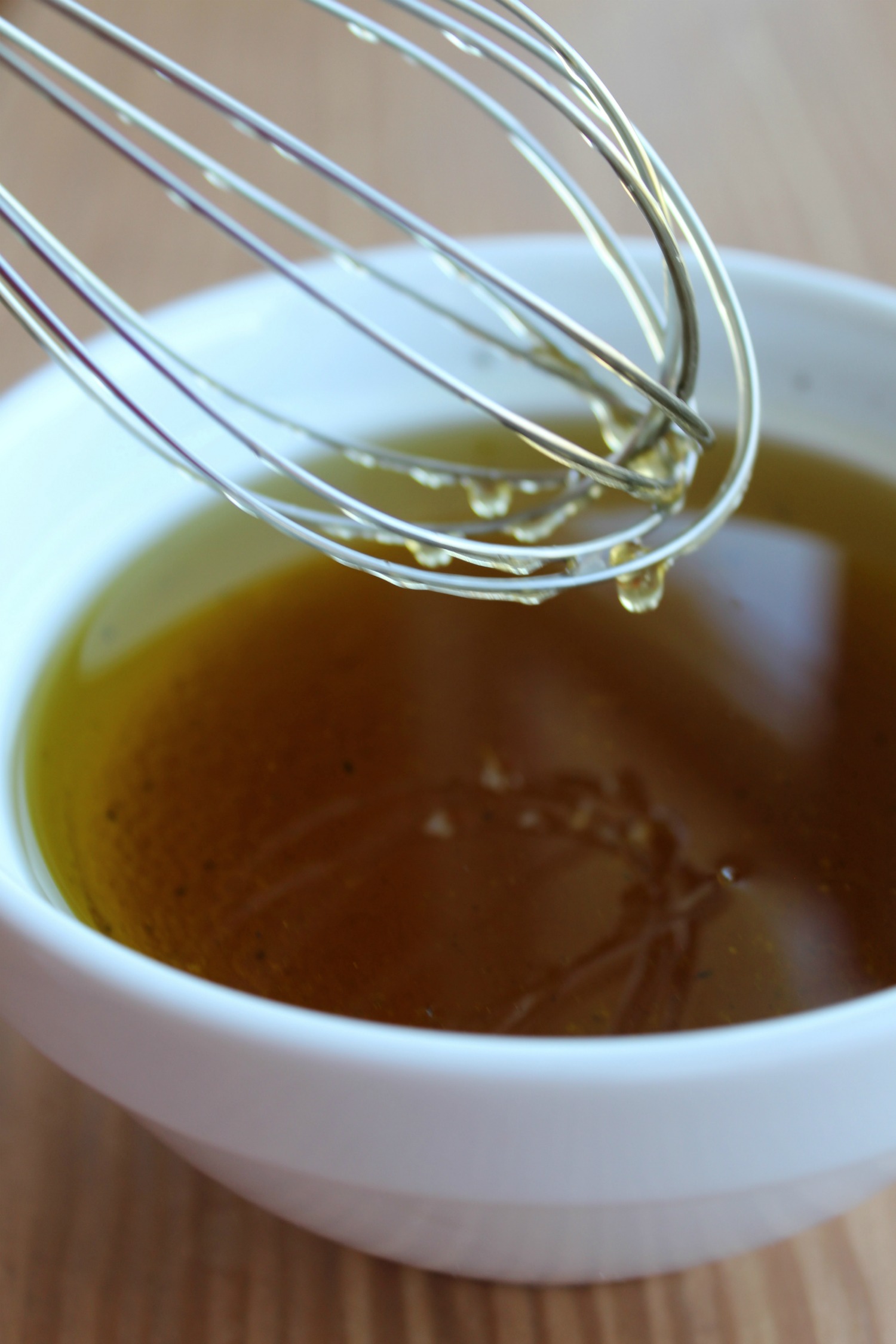 Asian Vinaigrette Ingredients
2/3 cup olive oil
1/3 cup honey
1/3 cup rice wine vinegar
2 teaspoons soy sauce
1/4 teaspoon sesame oil
Salt and black pepper – just a pinch
Directions
The first step is optional however it kicks up the salad to a whole new level of deliciousness!
Preheat oven to 425 degrees and spread the crumbled ramen noodles and sliced almonds out on a baking sheet, bake for about 5 minutes until both are slightly golden.
Mix all salad ingredients into a large bowl and toss to combine.
In small bowl combine olive oil, honey and other Vinaigrette ingredients and whisk to mix.
Pour Vinaigrette over the salad and toss to fully combine.
Serve immediately or cover and refrigerate for up to 3 days without the dressing.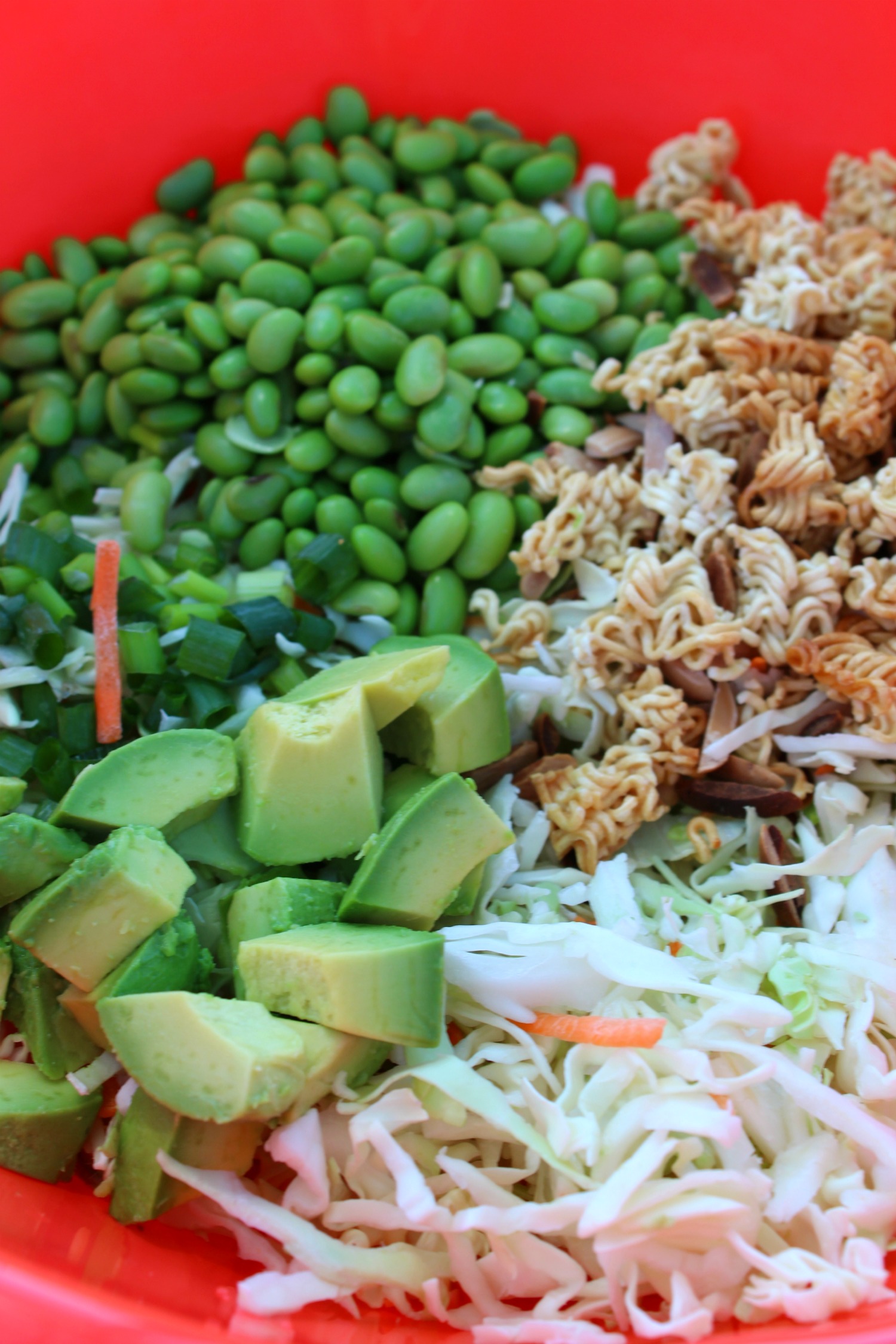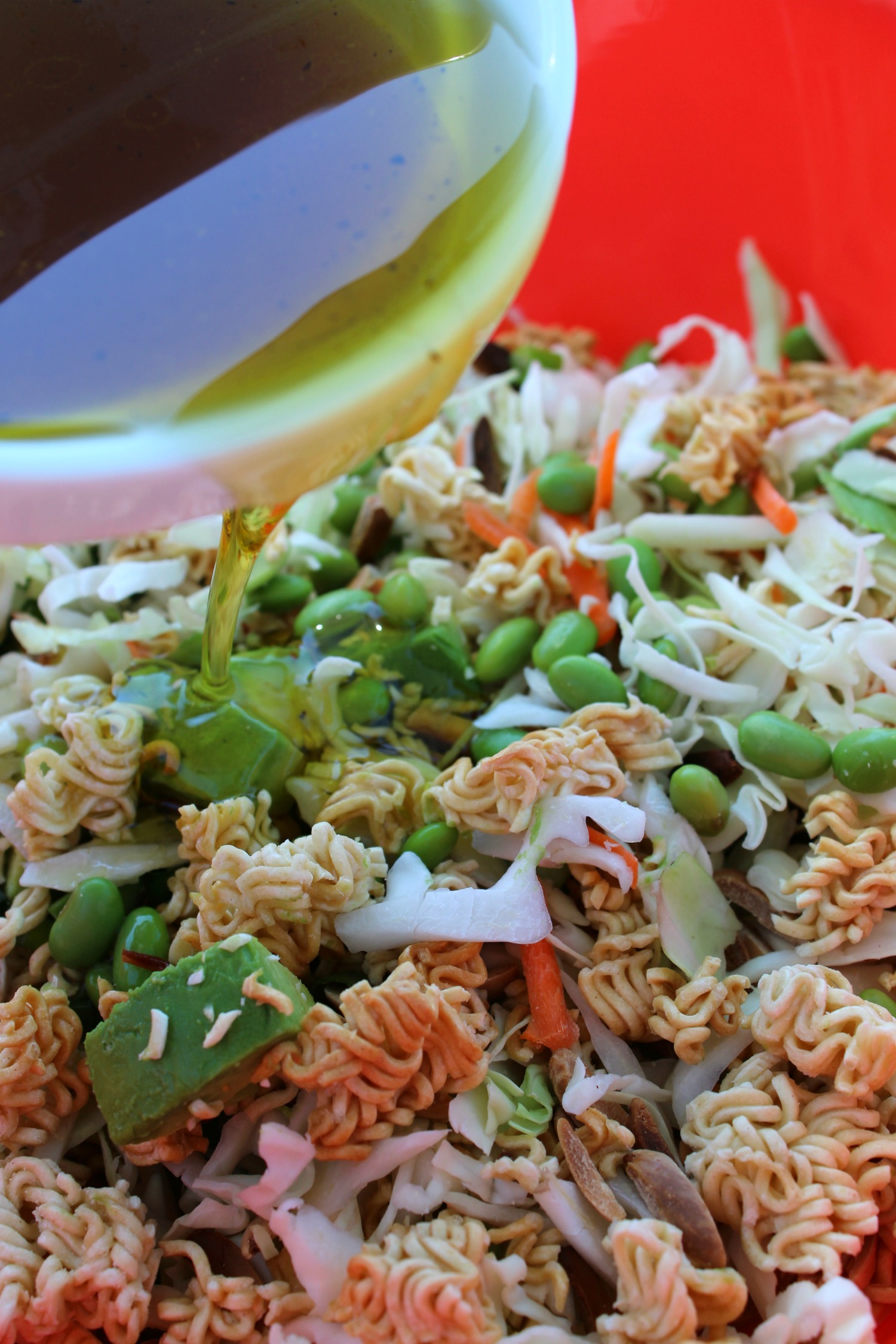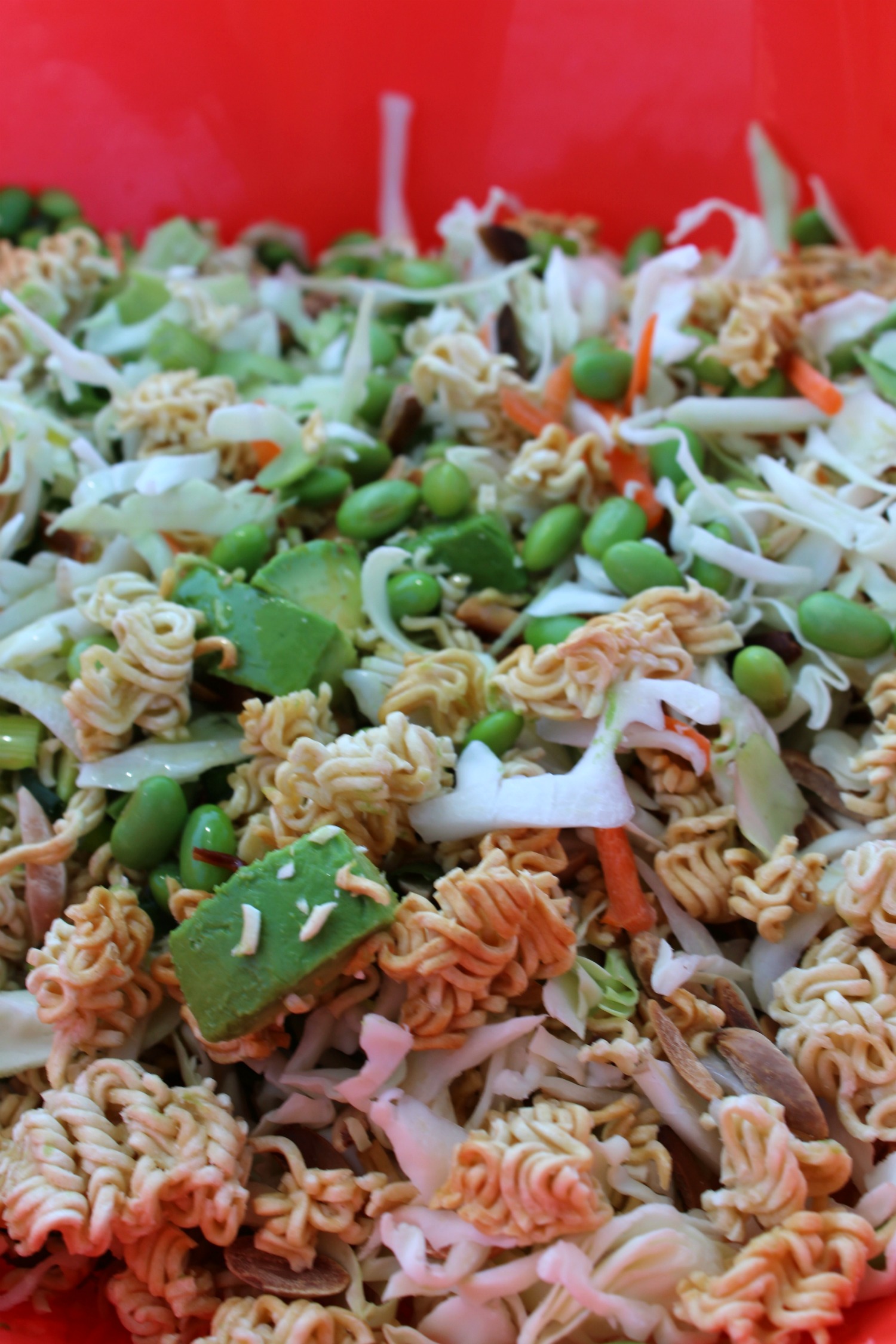 The noodles will lose their crunch the longer the dressing sits on the salad so its best to serve immediately after dressing the salad. You can make this dish the night before if you have a gathering to go to. Just make sure to keep the dressing in a separate container until ready to serve.