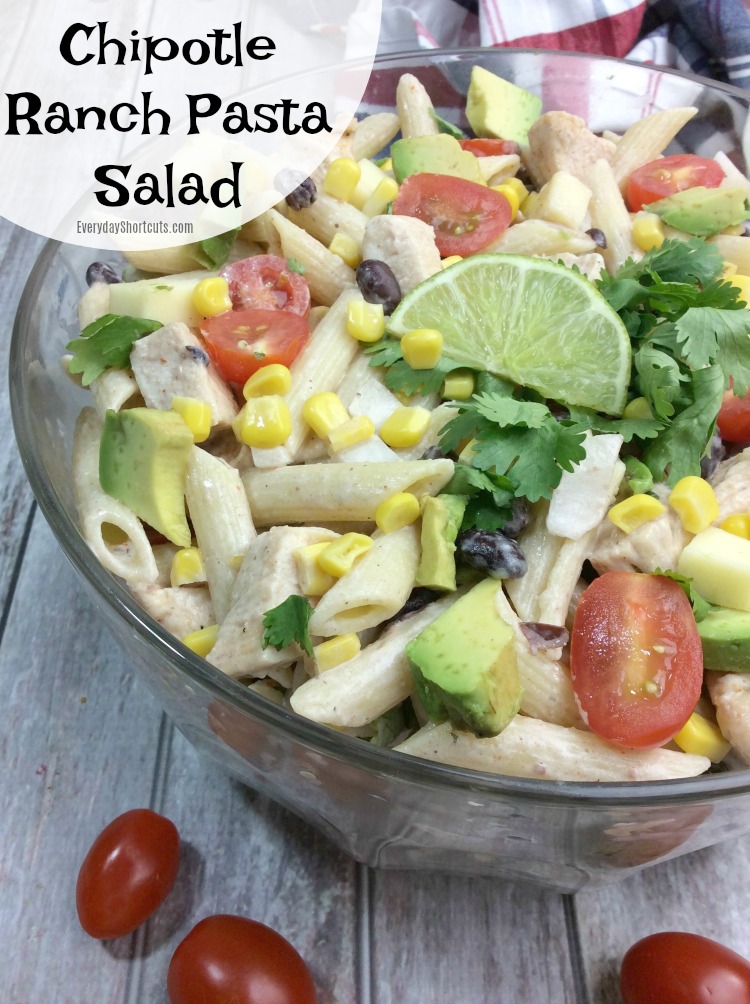 Cookouts, picnics and more are what's happening this summer and there is nothing I love more than a good pasta salad. Especially one that is easy to make and tastes good. My go to pasta salad for any type of gathering is this Chipotle Ranch Pasta Salad recipe. It has a little bit of kick to it but plenty of flavor to satisfy your taste buds. Enjoy!
Chipotle Ranch Pasta Salad Recipe

Ingredients
1 cup sweet onion chopped
1 green bell pepper chopped
1 red bell pepper chopped
1 15 oz can black-eyed peas drained and rinsed
1 15 oz can black beans drained and rinsed
1 15oz can or corn kernels drained and rinsed
1 cup tomatoes diced
2 large jalapeños diced and seeds removed
1 box elbow macaroni
1 cup of chipotle ranch salad dressing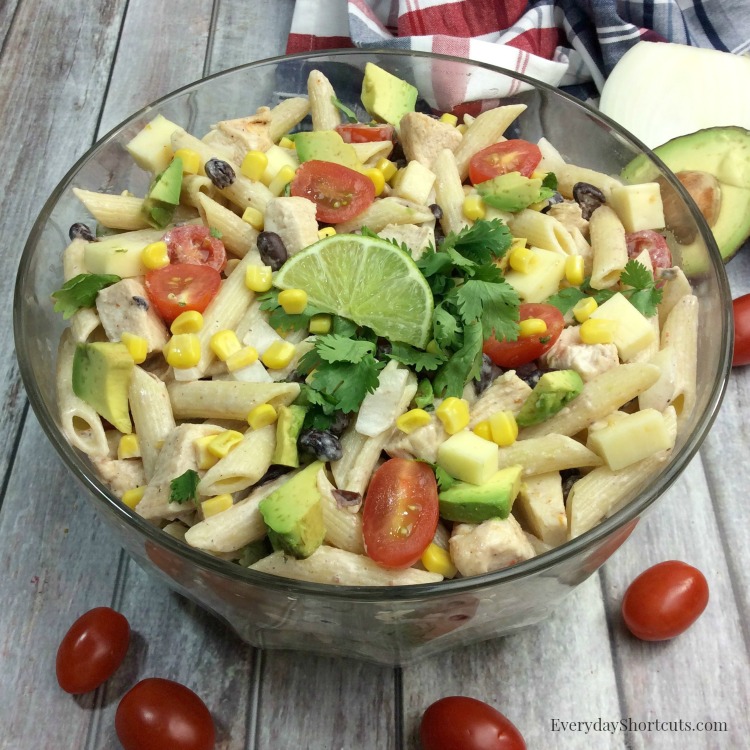 Directions
Cook the macaroni as directed.
Drain the macaroni and allow to cool.
Place all the ingredients into a large bowl and stir to combine.
Refrigerate covered for about two hours before serving.
Leftovers taste even better as the dressing begins to soak in. Just be sure to store in the fridge covered in a container for up to 2 days.