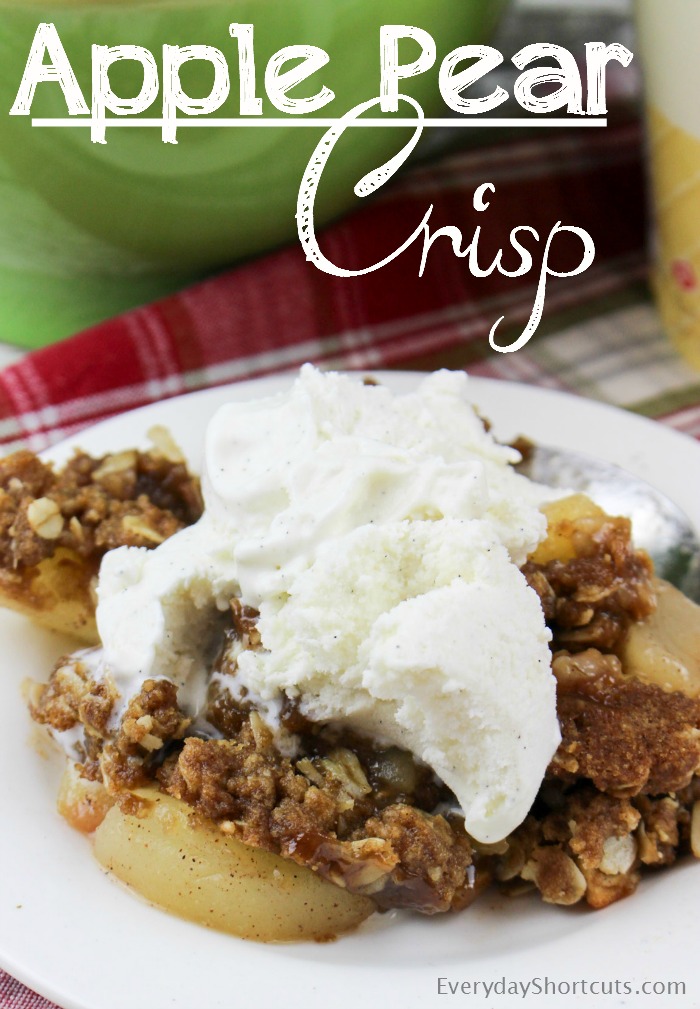 There is nothing like comfort food in the fall and this Apple Pear Crisp recipe is a must to try. I love getting the apples and pears from the farmers market before it shuts down for the year. The taste is so much crisper and fresher with apples and pears from local farmers. Plus, supporting the community is always good. If you can't make it to a farmers market I suggest getting the individual apples and pears rather than the bagged kind. I promise you the taste will be so much better if you do. Add a scoop of vanilla ice cream and caramel sauce and it makes a delicious dessert for all.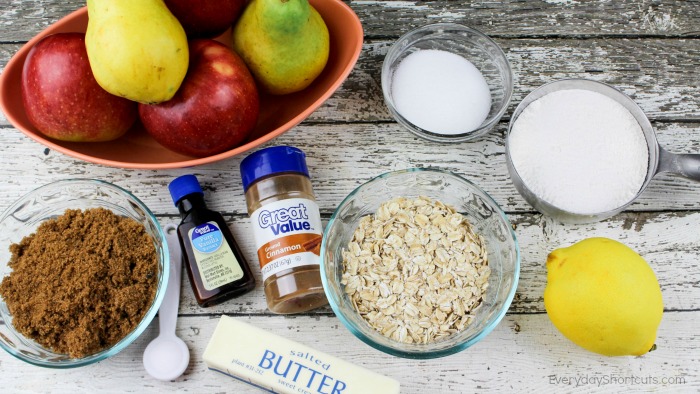 Apple Pear Crisp Recipe

Yields: 9×9 pan
INGREDIENTS FOR FRUIT MIXTURE
3 apples (I used Jonagold-great for baking!)
2 Anjou pears
3 Tablespoons lemon juice
1/2 cup granulated sugar
2 Tablespoons all-purpose flour
1 teaspoon ground cinnamon
1 teaspoon vanilla extract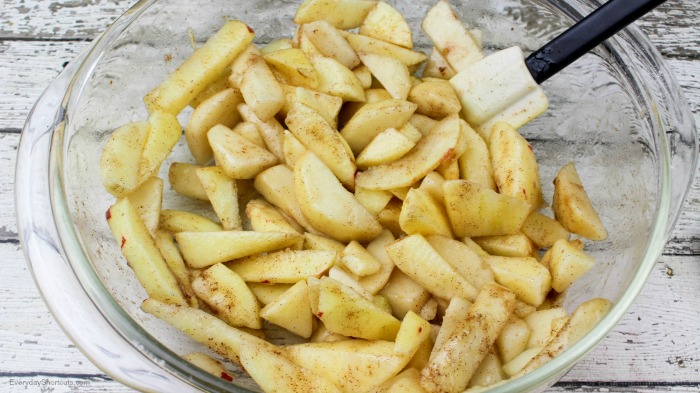 INGREDIENTS FOR CRISP TOPPING
3/4 cup rolled oats
3/4 cup dark brown sugar
3/4 cup all-purpose flour
1/2 teaspoon salt
1/2 teaspoon ground cinnamon
1/2 cup butter (1 stick) – melted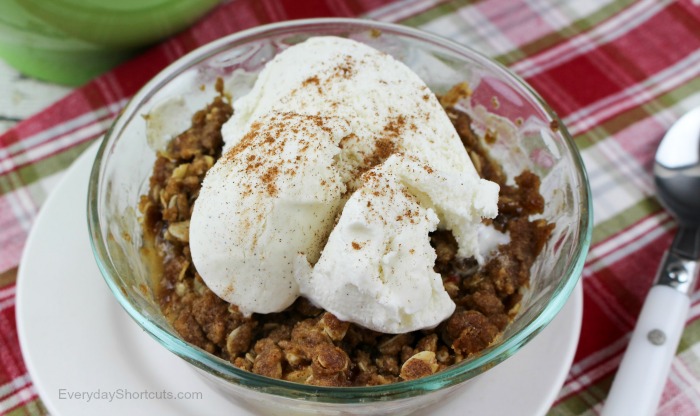 DIRECTIONS
Preheat oven to 350°. Grease a 9 x 9 pan and set aside.
Peel and slice the apples and pears. Add to a medium mixing bowl and toss with 3 tablespoons of lemon juice.
Add the granulated sugar, 2 tablespoons of flour, cinnamon and vanilla. Toss to coat. Set aside.
In a separate mixing bowl, add the oats, flour, brown sugar, salt and cinnamon. Whisk to combine.
Pour the melted butter into the oats mixture and stir to mix well.
Transfer the fruit mixture to your greased pan. Using a spatula, spread the fruit evenly.
Sprinkle the oats topping on top of the fruit, try to cover the entire fruit mixture.
Bake for 45 to 50 minutes until golden brown and an inserted knife ensures the fruit is tender.
Best served warm with vanilla ice cream and caramel sauce!