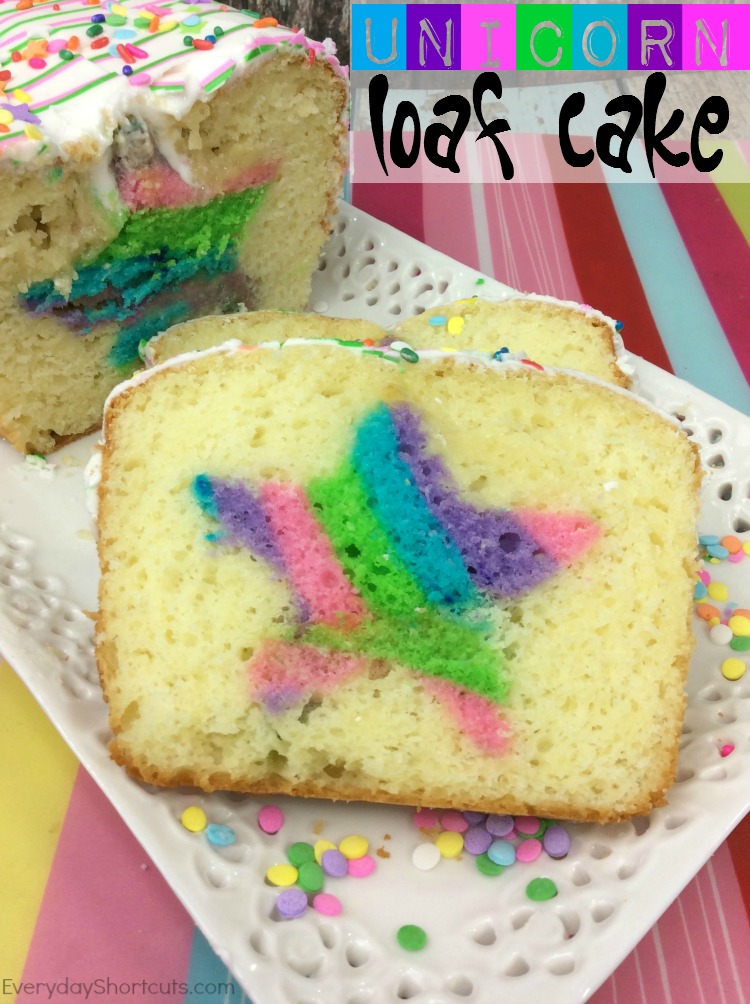 Unicorns are trending right now and a colorful treat can put a smile on anyone's face. I am loving this recipe for Unicorn Loaf Cake as it has a sweet surprise inside with a magical touch. Feel free to get even more creative with this recipe by using different colors and shapes. Enjoy!!
Unicorn Loaf Cake

Cake Ingredients
2 boxes of vanilla cake mix
6 eggs
1 C canola oil
1 C water
Purple, pink, blue and teal gel coloring
Cookie sheet with parchment paper
Loaf pan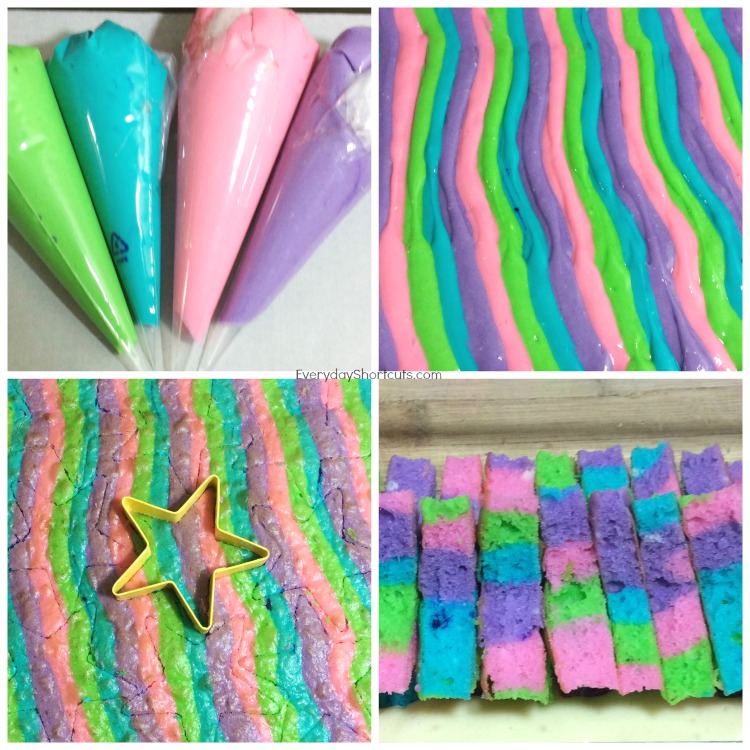 Cake Directions
Make the 2 white cake mixes according to the boxes.
Mix one box into a medium bowl and the other into another medium bowl.
Take the second white bowl and split it into 4 bowls.
Take the color and add a color to one bowl each.
Scoop 1 color of the 4 batters into one piping bag.
Repeat with remaining 3 colors.
Using the cookie sheet with parchment paper, take 1 of the piping bags, cut the tip-off, pipe one line of the color batter from side to side. Repeat with the other colors. Example: purple, pink, teal, green, purple, pink, teal, green until the pan is covered in colorful lines.
Bake the cake at 350 degrees for 20 minutes or until cake is baked and a toothpick comes out clean.
Take the star cookie cutter and cut out star shapes.
Take your loaf pan and spray pam all over it.
Pour some of the plain cake batter into the bottom of the pan.
Take your star shapes and place them standing up into the batter that is already in the loaf pan.
Slowly pour the remaining batter around the stars so that when it bakes, the batter will bake over the stars and you won't see them.
Bake at 350 for 30-40 minutes or until a toothpick comes out clean.
Set aside and let cool before taking out and placing on your favorite serving dish.
Vanilla Royal Icing Ingredients
3 whites
1/4 tsp cream of tarter
3 C powder sugar plus 1/2 c on stand by
1 tsp vanilla
Pink and Green gel food coloring
Confetti Sprinkles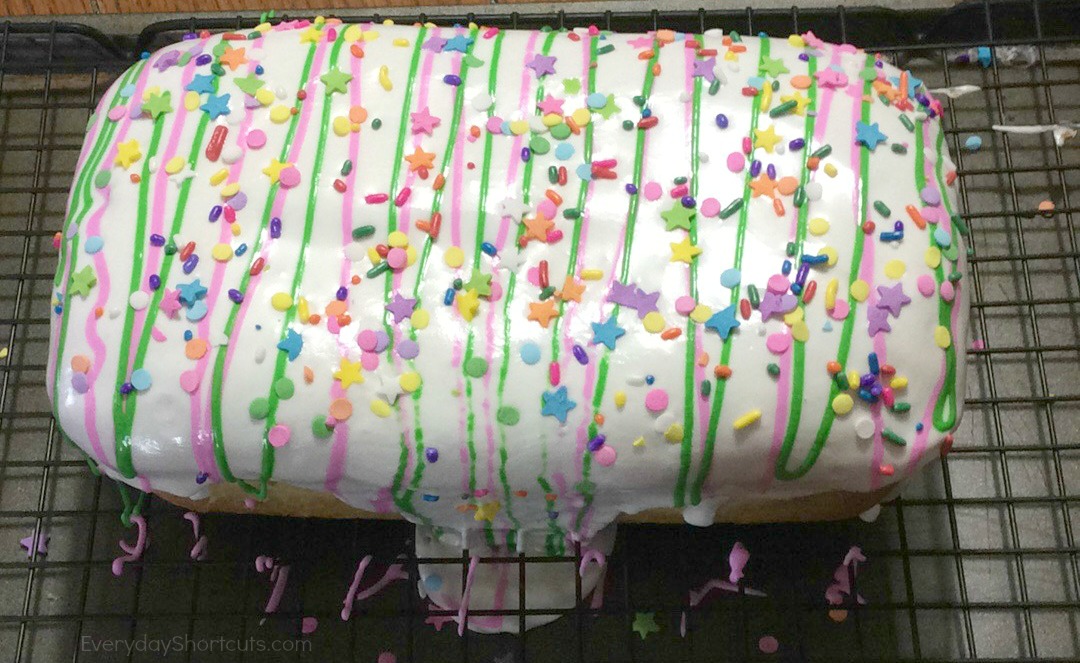 Vanilla Royal Icing Directions
Combine all ingredients, except the colors and sprinkles, into a standing mixer and beat until stiff peaks form.
Add the extra half cup of powder sugar if the royal icing looks runny.
Once stiff peaks form split into 3.
Add the two colors into the bowls, mix until you have your desired color, leaving one bowl white.
Add the white icing first over the loaf and then drizzle the pink and green.
Add the sprinkles.