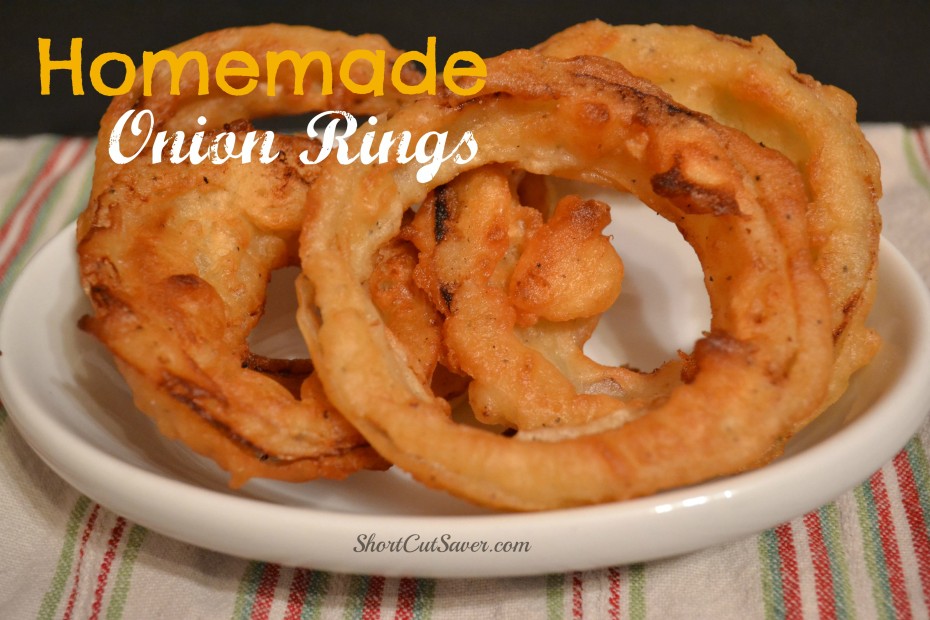 Try out this recipe for Homemade Onion Rings that can be made with ingredients you may already have in your kitchen. If you use the sweet onions they will taste so much better and your kids may even try a few. Don't forget to print the recipe at the bottom of the post.
"PIN IT" by clicking the PIN button on the image above!
Get more RECIPES from ShortCutSaver here!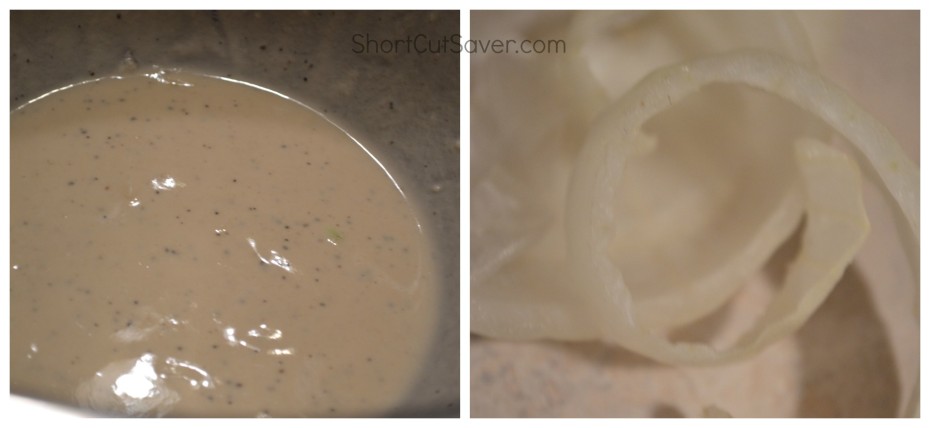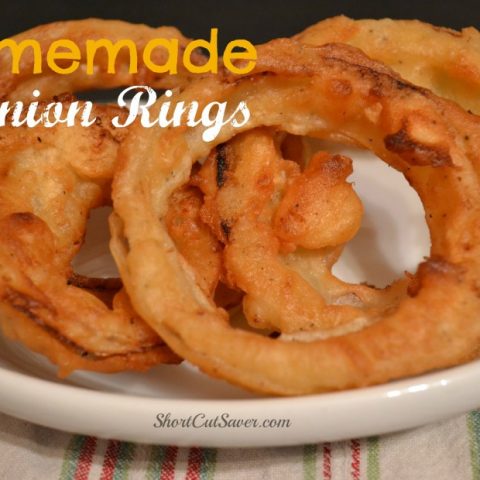 Homemade Onion Rings
Ingredients
1 large sweet onion
1 cup milk
1 tbsp vinegar
1 egg
1.5 cups flour
1 tsp salt
1/2 tsp garlic powder
1/4 tsp pepper
oil for frying
Instructions
Cut onions into 1/4 inch slices and separate into rings.
Place onions in a bowl.
Add milk and refrigerate for 15 minutes.
Heat the oil to 365-370.
In a small bowl mix together vinegar, flour, salt, garlic powder, and pepper.
Dip the onion slices into the flour mixture until they are all coated.
Pour the milk and the egg into the flour mixture and stir until blended using a fork.
Dip the floured rings into the batter to coat, then place on a wire rack to drain.
Deep fry a few at a time for 2 to 3 minutes, or until golden brown (turning midway).
Place on paper towels to drain.
Salt to taste.