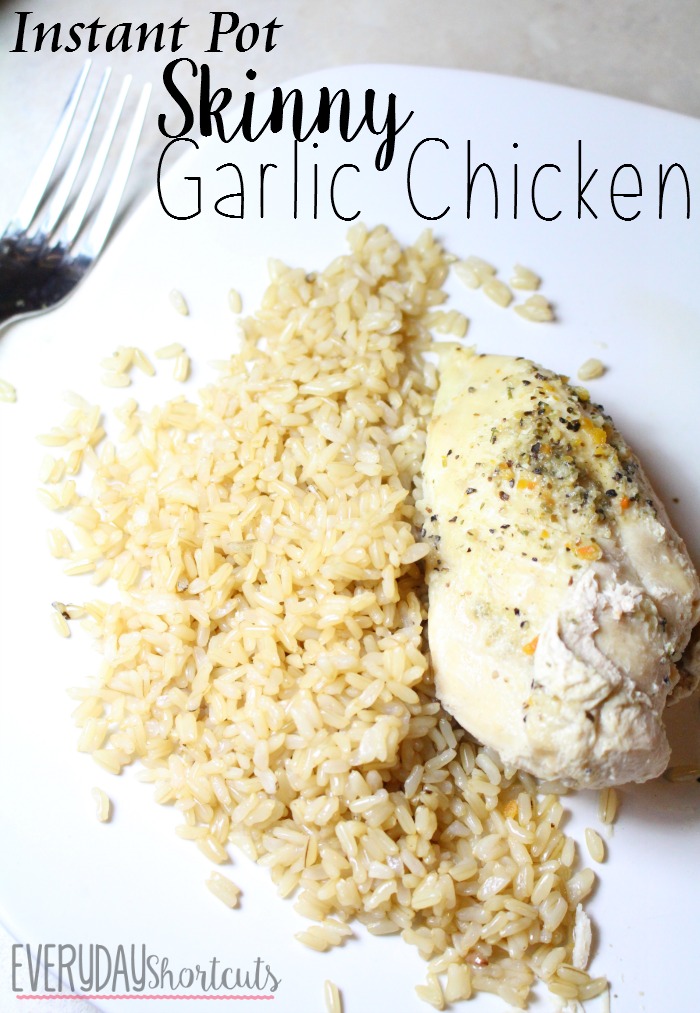 If you love garlic and chicken, you will love this recipe for Skinny Garlic Chicken. Not only is it delicious but also healthy and requires very little ingredients. I made mine in an Instant Pot that took only 12 minutes to make from frozen. I love my Instant Pot because I don't have to worry about thawing out the chicken the night before and dinner in ready in under 30 minutes. If you are following the Weight Watchers program a single serving of the Skinny Garlic Chicken is 6 Points Plus and 7 Smart Points.
If you are looking on where to purchase an Instant Pot, I got mine on Amazon for a decent price. I promise you will love it as it is great for busy nights or a quick meal. I have more recipes to come that I made with the Instant Pot, so if you have any other suggestions on what to make leave them in the comments.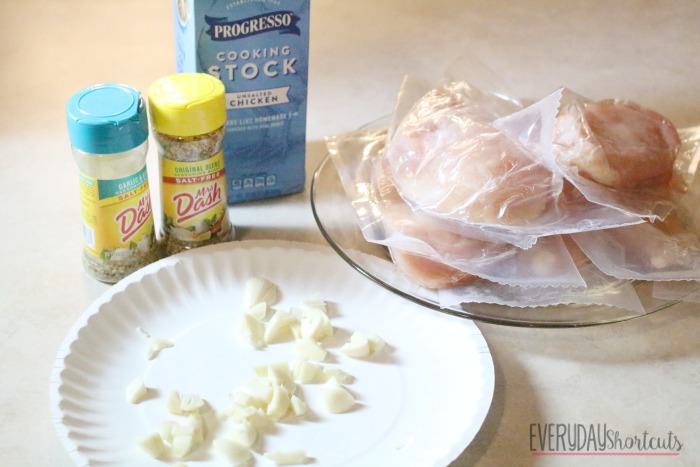 Ingredients
4-5 frozen or thawed chicken breasts
3 cloves of garlic
3 cups unsalted chicken broth or chicken stock
Mrs. Dash garlic & herb seasoning (seasoned to your liking)
Mrs. Dash original blend seasoning (seasoned to your liking)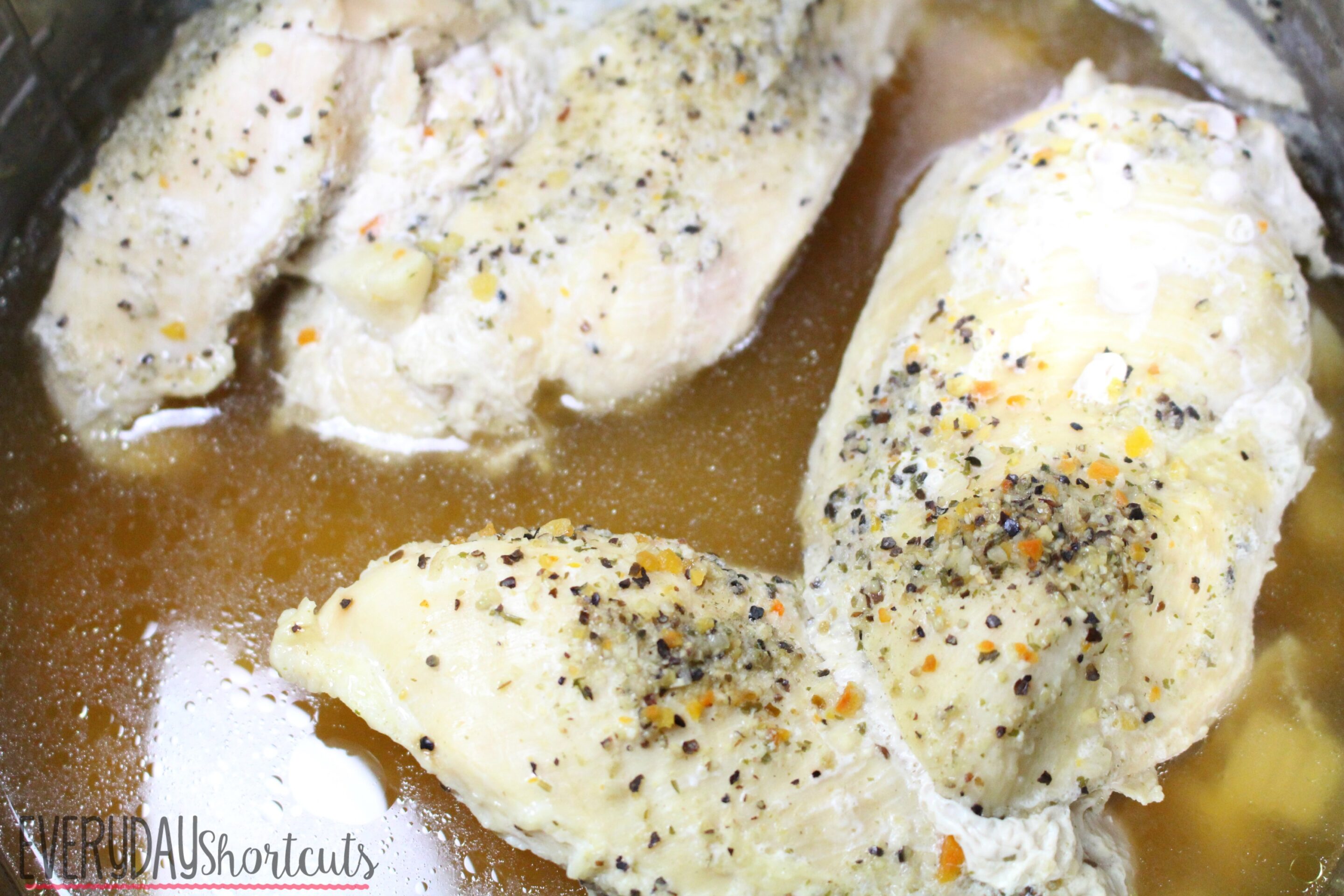 Directions
Season the chicken to your liking with Mrs. Dash garlic & herb and original blend seasoning.
Place the chicken in the Instant Pot.
Add the cloves of garlic.
Pour the chicken broth or chicken stock over the chicken making sure it is at least covered halfway over the chicken.
Lock the lid and position the valve to seal at the top of the pressure cooker.
Push manual and set on high for 12 minutes for frozen chicken or 10 minutes for thawed chicken.
When it is finished cooking release the steam with the valve on top. Once the steam is released the lid will unlock.
The chicken is ready to be taken out and eaten.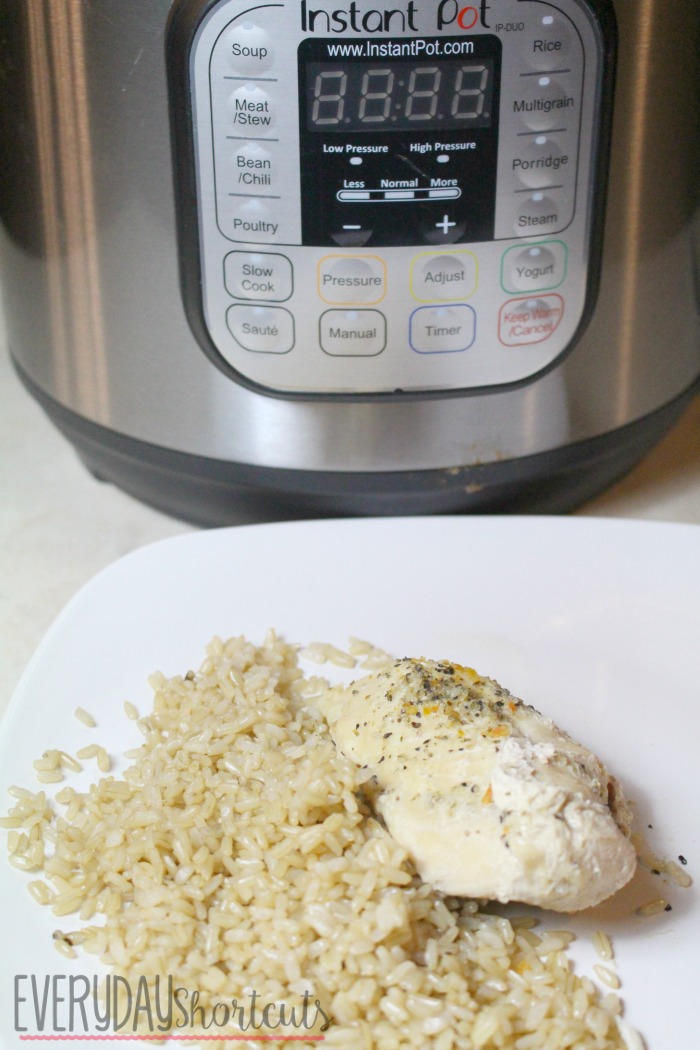 To keep the meal healthy you can serve it with brown rice or veggies.