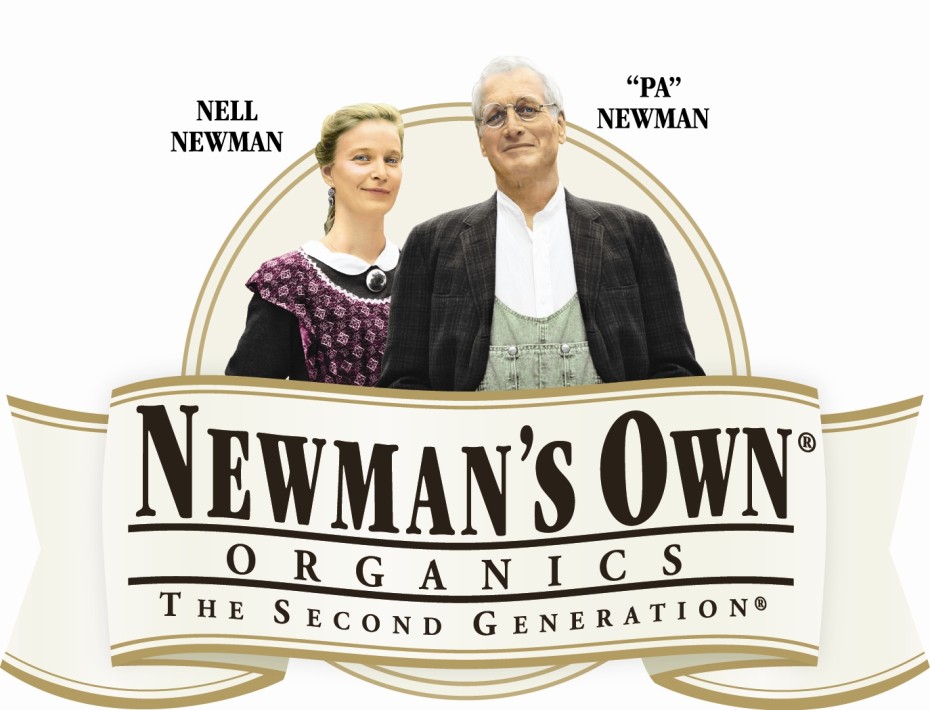 Newman's Own Organics was founded by Nell Newman which is Paul Newman's daughter and Nell's business partner Peter Meehan. Today, Newman's Own Organices produces nearly 100 individual food products in  9 categories. Nell approached her father in 1992 about Newman's Own Organics and became an independent company in 2001.
Newman's Own sent me a huge assortment of products to try. Most of the products I have not seen in my area and didn't know they existed. There were so many to try and my family had a blast trying them all. All of these products are made with real ingredients, and no chemicals, preservatives, or food coloring. That's what makes them good quality food with good quality ingredients. Below is a list of products I received and what I thought about them.
They sent me a variety of cookies to try. Our favorite was the Mint cream filled cookies. They also had the regular and chocolate filled cookies. They also carry Fig Newmans, Hermits and a variety of flavored chocolate chip cookies.
The Licorice was a huge hit in our house and didn't last long. It has a nice softer texture and came in a varieties of flavors that everyone loved.
The chocolate is amazing and had a nice rich flavor. The peanut butter cups were our favorite out of the group. We also loved that they carry a nice variety of flavored chocolate.
For snacks at the office or on the go try Newman's Own raisins, cranberries, and apricots. They come in a resealable bag that you can keep in your purse or desk for when you need a healthy snack.
And then when you are all finished eating the yummy snacks from Newman's Own, try their flavored mints to keep your breath fresh or hot if you choose the hot flavor. 🙂
You can find Newman's Own products in most grocery stores that carry organic products.
Newman's Own Products Giveaway
Newman's Own would like to give (1) Shortcut Saver Reader a chance to win a Newman's Own Prize Package for themselves. To enter fill out the form below thru July 22nd, 2014 by 11:59PM EST. Winner will be notified by email. Good Luck!
Disclosure: I was given the product featured in this post to facilitate my review. All opinions are 100% mine and not influenced in any way.