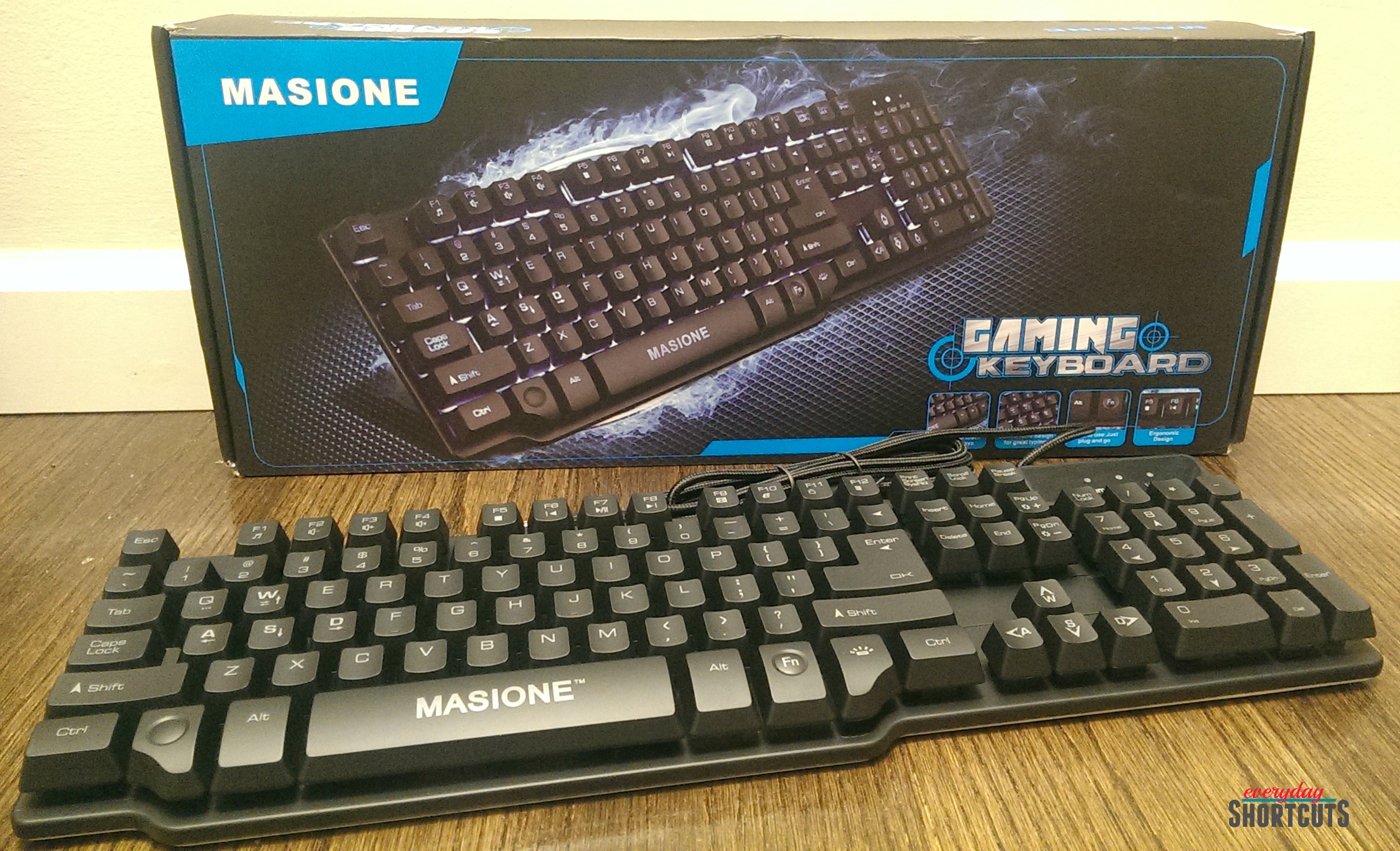 Having 3 kids that are gamers means they are always looking for the latest and greatest gadgets to help improve their game and strategy. Personally, I don't get it. I mean what happen to the basic joystick and one button. Okay maybe I am still living in the 80's but nowadays technology has taken over improving many things in our lives. My 16-year-old son was looking for a gaming keyboard and got a chance to test out the Mechanical Feeling Gaming Keyboard by Masione.
The design of the keyboard is functional as the keys are raised making it easier to touch especially for high-intense gamers. If you need to press more than one key together there is no conflict and no slowness, making the game faster. The keyboards also has 7 LED color backlights for a cool design where the brightness can be adjusted as well from 3 gears. To set it up you just plug-in the USB into the computer and it is ready to go. So simple!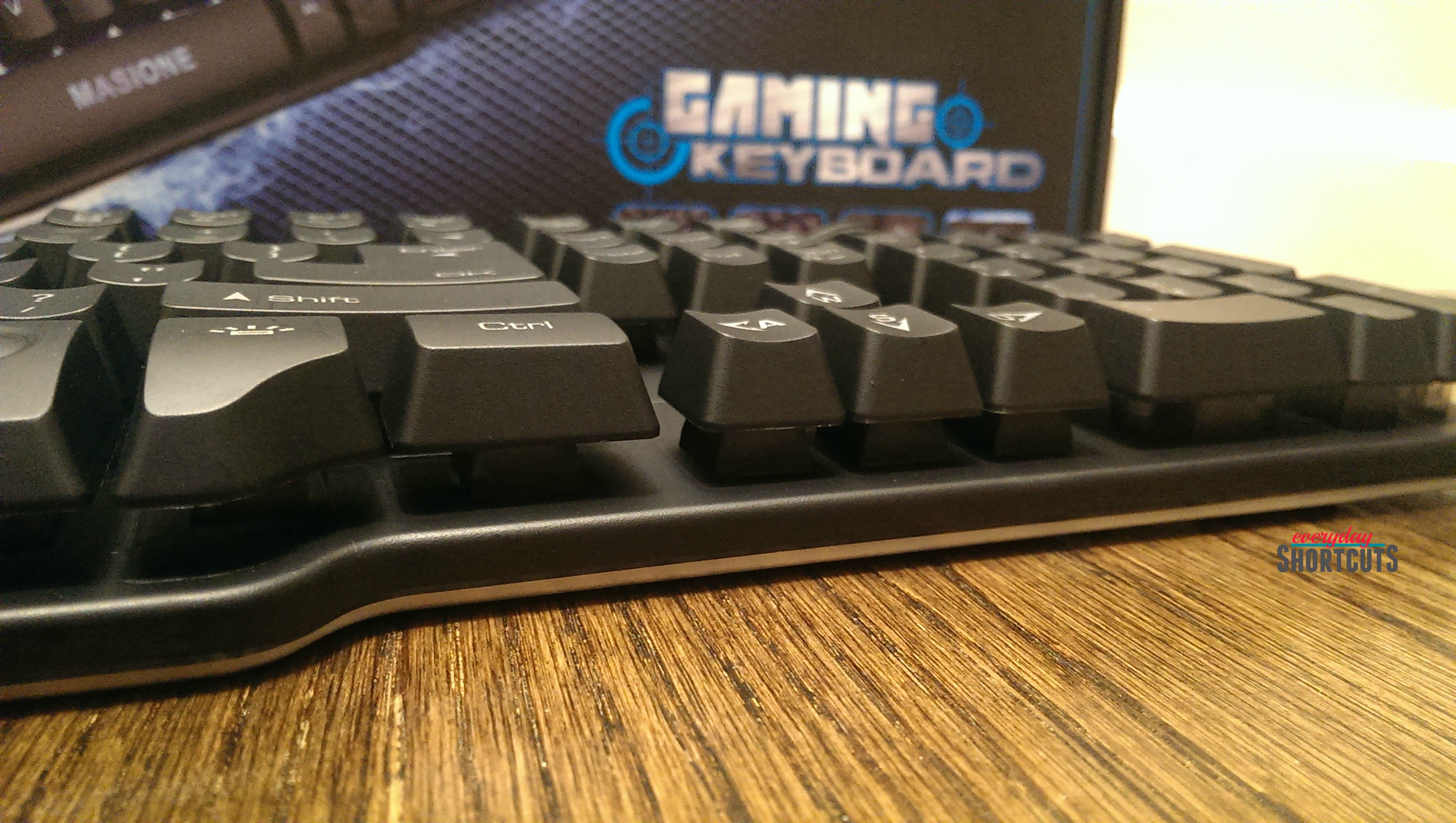 My son agreed that it did improve his games and the keyboards was easy to use. It was about the size of a regular keyboard so he could fit on top of his desk. The clicking of the keyboard is not loud like others my son has tried and it fits right into our budget. He also loves the colors that are available on the keyboard and changes them according to the game he is playing.
Although it says it is waterproof we did not test it out. I thought that is a nice feature especially if my son spilled a drink on his desk and it went on the keyboard. Then we would know it would be safe.
For more information check out the Mechanical Feeling Gaming Keyboard by Masione on Amazon.
Disclosure: I was given the product featured in this post as part of my review. All opinions are 100% my own.