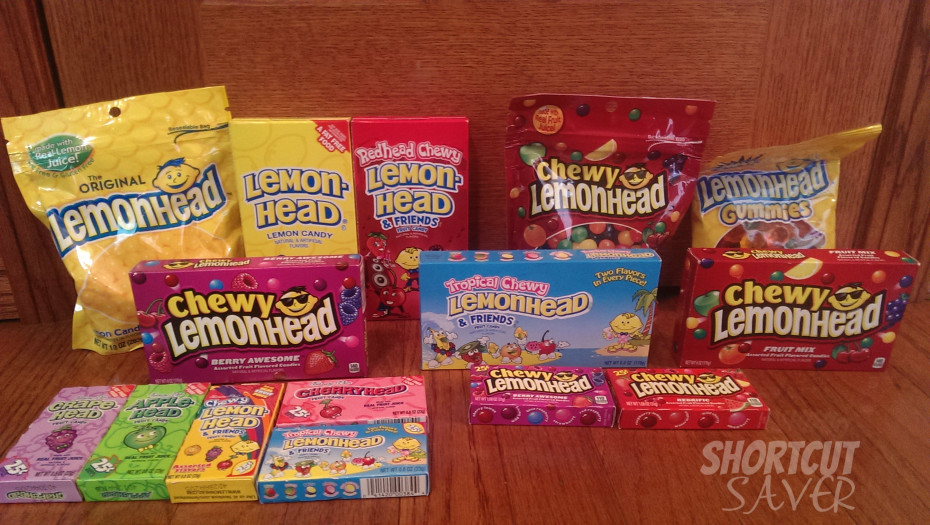 How many of you remember Lemonheads when you were kids? I remember riding my bike to my local candy store and stocking up on Lemonheads and other candy when I was a kid. I love to see that they are still around to this day and have the same great taste as they did many years ago.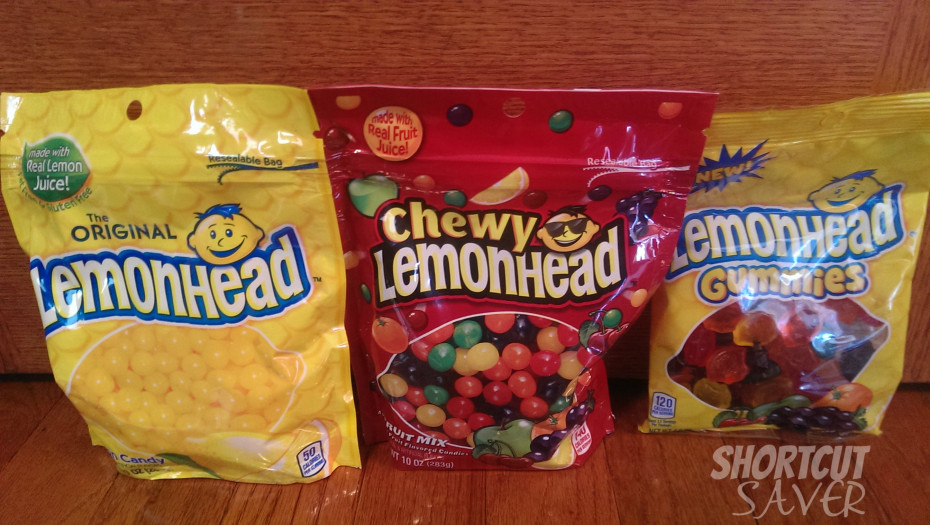 Lemonheads have introduced some new candy including the Gummies and Chewy Lemonheads. They still offer the same Pucker Power of the original hard candy, as well as some of the greatest flavors ever including Apple, Cherry, Grape, Orange and of course, Lemon. Without question, Lemonhead is the most iconic sweet and sour candy brand known and loved ever since it first started tantalizing taste buds over 50 years ago (1962 to be exact).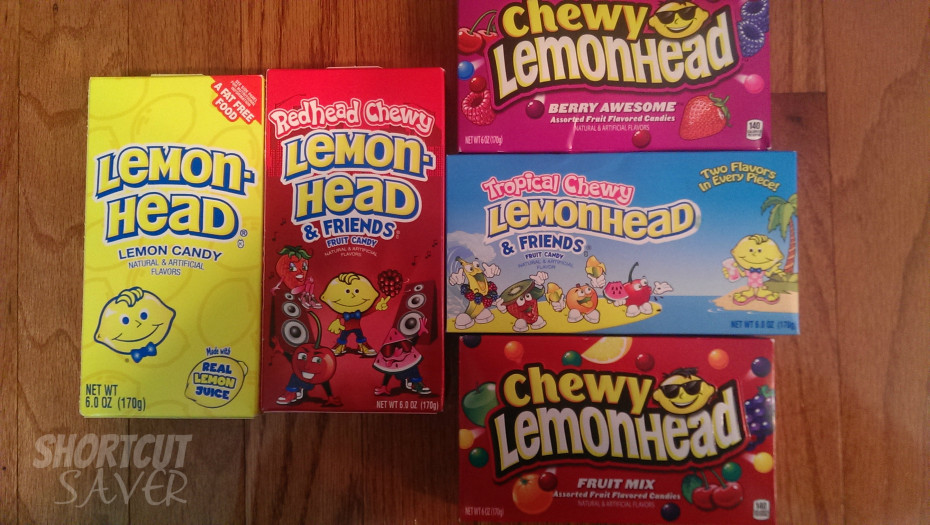 Our family loves candy and was a favorite in our house. Needless to say it was gone fast as everyone enjoyed it. Our family give the new Lemonheads products a thumb up. My kids even liked the drawstring bag and fought over who was getting it. And the T Shirt I wear to the gym when I work out. It is a perfect fit and people always tell me how much they like the candy. You can enjoy the candy too by entering for a chance to win a Lemonhead Prize Pack below.
Lemonheads Prize Pack Giveaway
Lemonheads would like to give (1) Shortcut Saver reader a chance to win a Lemonheads Prize Pack.  All you have to do is enter by filling out the form below thru 10/17 for a chance to win. Good Luck!
Prize Pack Includes:
lemon head drawstring gift bag
lemonhead tshirt
lemonhead stand up bag
chewy lemonhead stand up bag
lemonhead gumies
lemonhead theater boxes
small 25cent boxes in different flavors
B1G1 Free lemonhead coupon
Disclosure: I was given the product featured in this post to facilitate my review. All opinions are 100% mine and not influenced in any way.