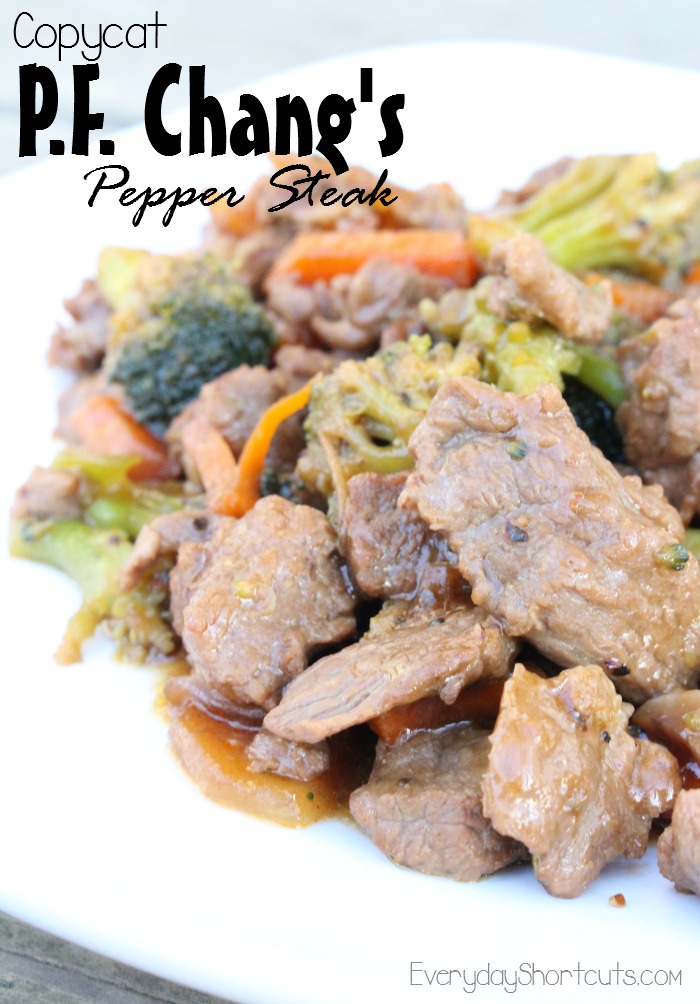 This copycat P.F. Chang's Pepper Steak recipe tastes just as good as the restaurant. It is simple to make and only requires one pan to do so. I used the Copper Chef as my pan and you can find more information about the Copper Chef after the recipe. Enjoy this meal just the way it is or serve it over rice!
Copycat P.F Chang's Pepper Steak
Ingredients
1 pound flank steak cut into 1/4-inch thick strips
4 tsp fresh ground black pepper
1 pound broccoli, cut into bite-size florets
2 large carrots cut into fine sticks, halved
2 cups sliced shiitake mushroom caps
1/3 cup chopped onion
4 tsp garlic powder
2 1/2 tbsp vegetable oil
1 cube or 1 tsp beef bouillon
1/4 cup hot water
1/2 tbsp cornstarch
2 1/2 tbsp soy sauce
1 tsp white sugar
1/2 tsp salt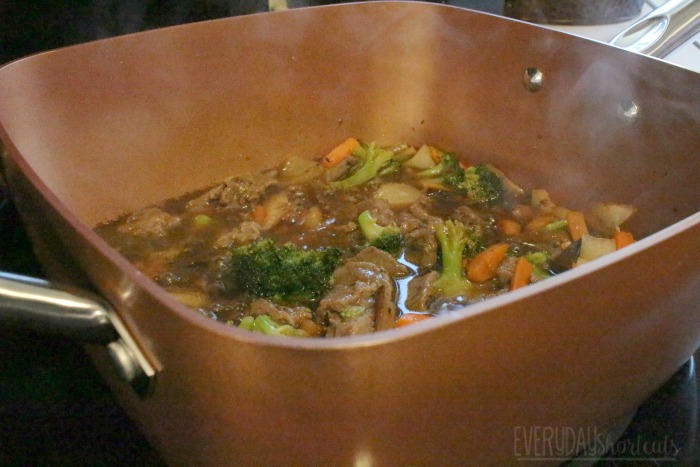 Directions
Cut flank steak into 1/4-inch thick strips.
Mix the flank steak with garlic powder and black pepper and set aside.
Slice broccoli, carrots, mushrooms, and onions and set aside.
Dissolve bouillon in hot water and mix in cornstarch until dissolve.
Heat the vegetable oil in a wok or large skillet over medium heat.
Add the seasoned meat and cover for 6-8 minutes or until brown.
When the meat is brown add the beef bouillon and cornstarch mixture and stir.
Stir in broccoli, carrots, mushrooms, onions, soy sauce, sugar, and salt and cover for another 3-4 minutes or until tender.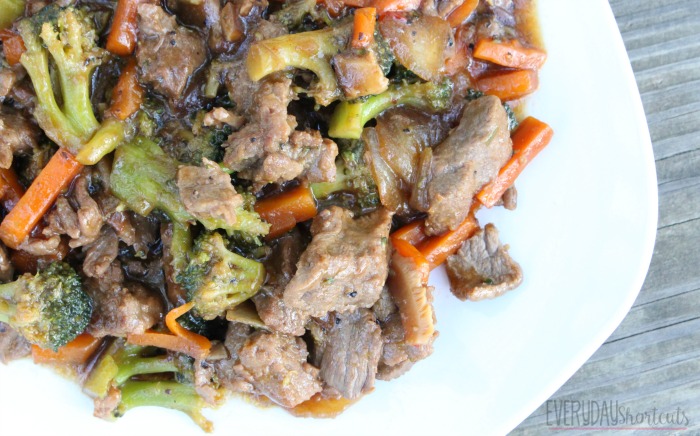 Learn more about the Copper Chef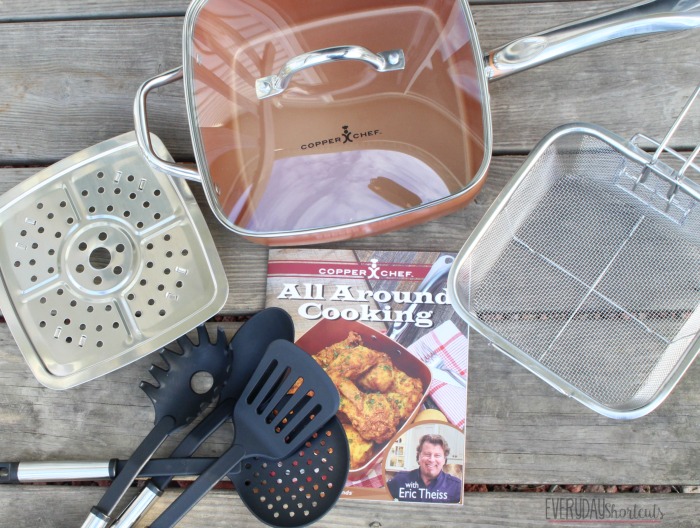 The Copper Chef is an all in one pan where you can bake, fry, broil, saute, steam & braise your food. It is non-stick and can withstand heat up to 850° degrees so you can take it right from stovetop to oven. I love that the Copper Chef is 100% chemical, PTFE and PFOA free and is safe for my family. It has extra deep sides so it makes it easy to use as a roasting pan, baking dish and more.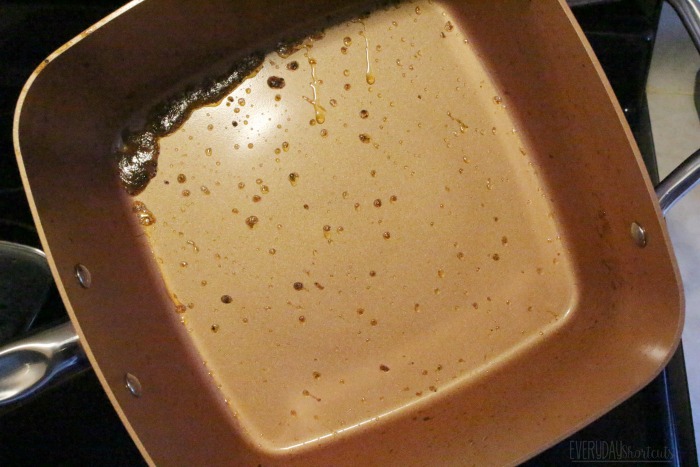 The non-stick is made with a Cerami-Tech coating,a new generation of healthy ceramic non-stick technology so nothing will ever stick to your pan. Check out that after shot of cooking the pepper steak. All I did was rinse the residue from the meal and it came right off. No scrubbing was involved! The Copper Chef is also dishwasher safe so you don't even have to rinse if you don't want to and just throw it in the dishwasher.
The Copper Chef can be used for any surface – electric, gas, ceramic and induction. Now you can prepare, cook and serve in one large capacity family size pan! In addition to the 9 1/2″ square pan you also get a tempered glass lid, steam & roast rack, fry basket and recipe book. For more information about this product visit the Copper Chef website.
Disclosure: I was given the Copper Chef featured in the post in exchange for my review. All opinions are 100% mine.