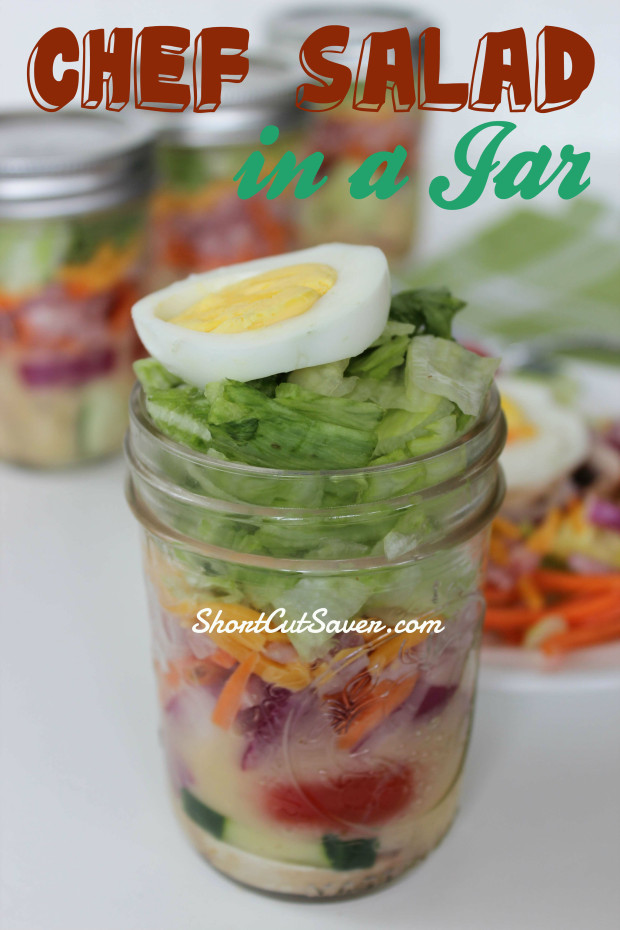 One thing I like about a salad in a jar is that you can make this up ahead of time. It is perfect to make the night before to have ready for lunch the next day. I found that the lettuce still does stay fresh and it doesn't get soggy since the salad dressing is at the bottom of the jar. This recipe for Chef Salad in a Jar is super easy to make and will help keep you healthy.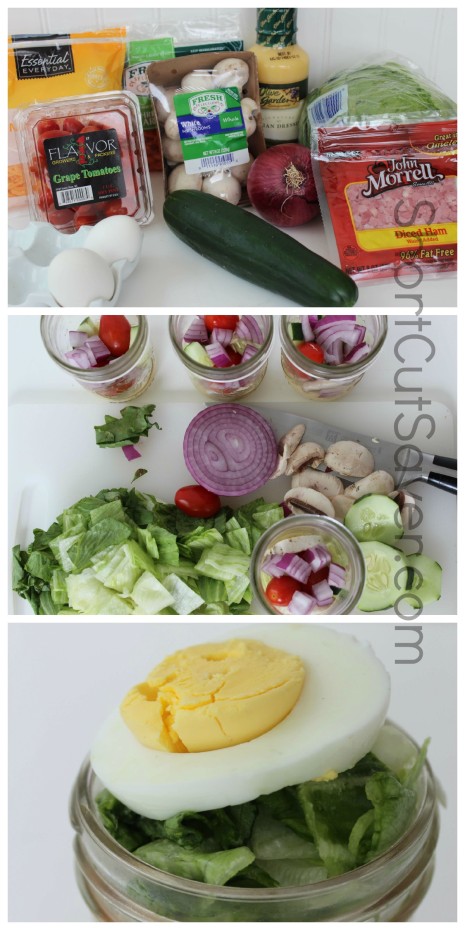 Chef Salad in a Jar
(Yield 4 pint salads)
Ingredients
½ head Iceberg lettuce chopped
¾ cup Shredded Carrots
4 Whole Mushrooms sliced
1 Hard Boiled Egg siced
¼ Cucumber sliced
8 Cherry/Grape Tomatoes
¼ Red Onion chopped
½ cup Shredded Cheddar Cheese
¼ cup Diced Ham
8 tbsp Salad Dressing
Instructions
Layer Ingredients in Jar as follows:
Salad Dressing
Mushrooms
Tomatoes
Cucumbers
Red Onion
Carrots
Ham
Cheese
Lettuce
Egg
Refrigerate for up to 5 days.