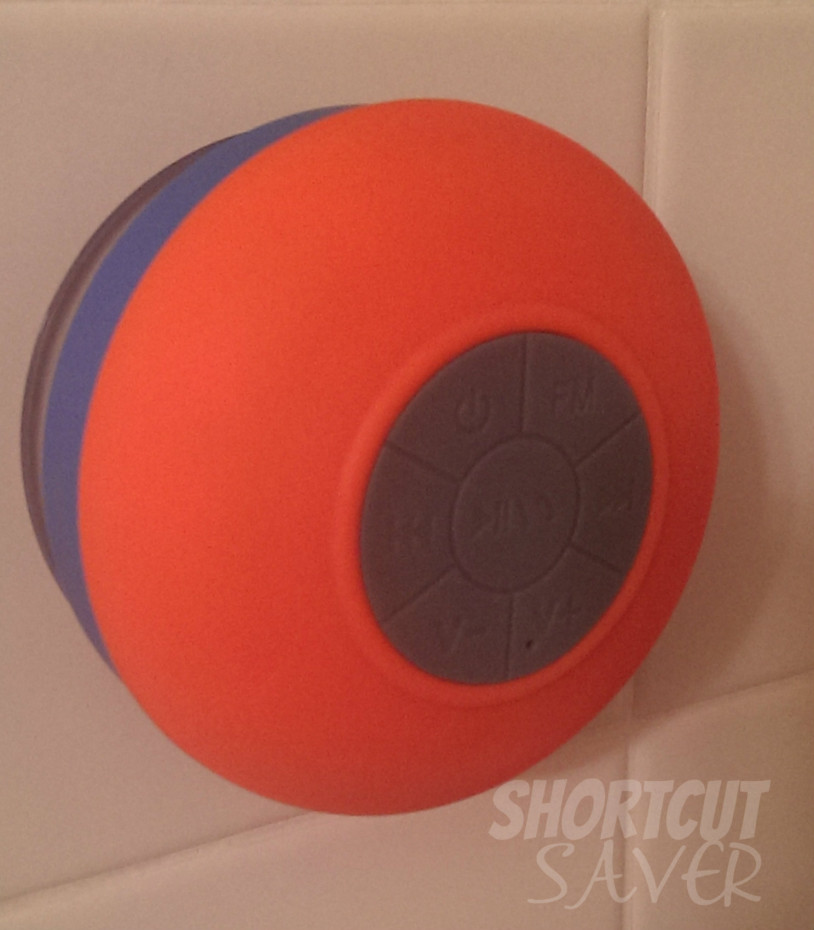 Do you love to listen to music and sing in the shower but don't feel like dragging you phone, iPod or other device into the shower each time? Abco Tech introduces a Water Resistant Wireless Bluetooth Shower Speaker with Suction Cup that is also a Hands-Free Speakerphone. It comes in a variety of colors such as yellow, green, pink, and orange.
It works with any Bluetooth media player or phone along with apple iPhone 5 Siri, Android Devices, Samsung S-Voice, and Google. You can play the music right from your playlist, Pandora or other audio APPs on your android or iPhone. So now you can play your music in the shower and even answer a phone call if needed all with the click of a button the device.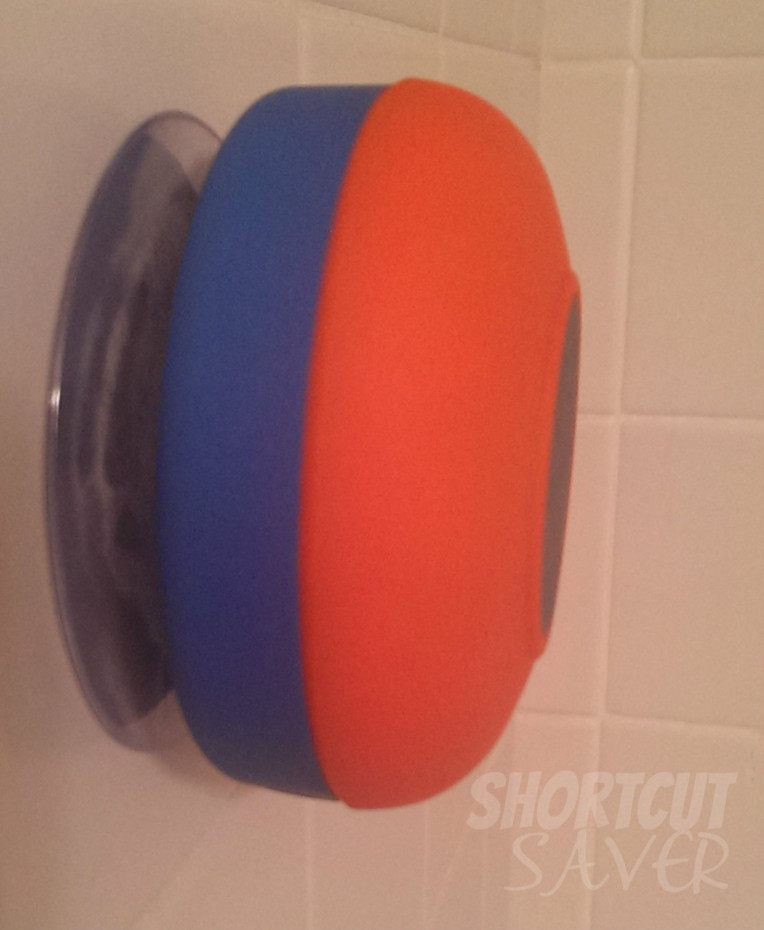 The battery lasts about 15 hours and is rechargeable. If you haven't used it within 5 days, I would suggest charging it before you use it again. When it is fully charged wet the suction cup a little bit and stick it in the shower where it is easy to reach. When you connect your device you will see a blue light appear on the shower speaker and it will say Bluetooth On. Then you can select your music and it will begin playing on the device. It was so easy to use that my 8-year-old set it up so he could listen to music in the shower.
Not only is this device great to have in the shower it is small enough that you can stick it in the pool bag and take to the beach or the pool to listen to your music.
You can find the Abco Tech Water Resistant Wireless Bluetooth Shower Speaker on Amazon.com.
Disclosure: I was given the product featured in this post to facilitate my review. All opinions are 100% mine and not influenced in any way.