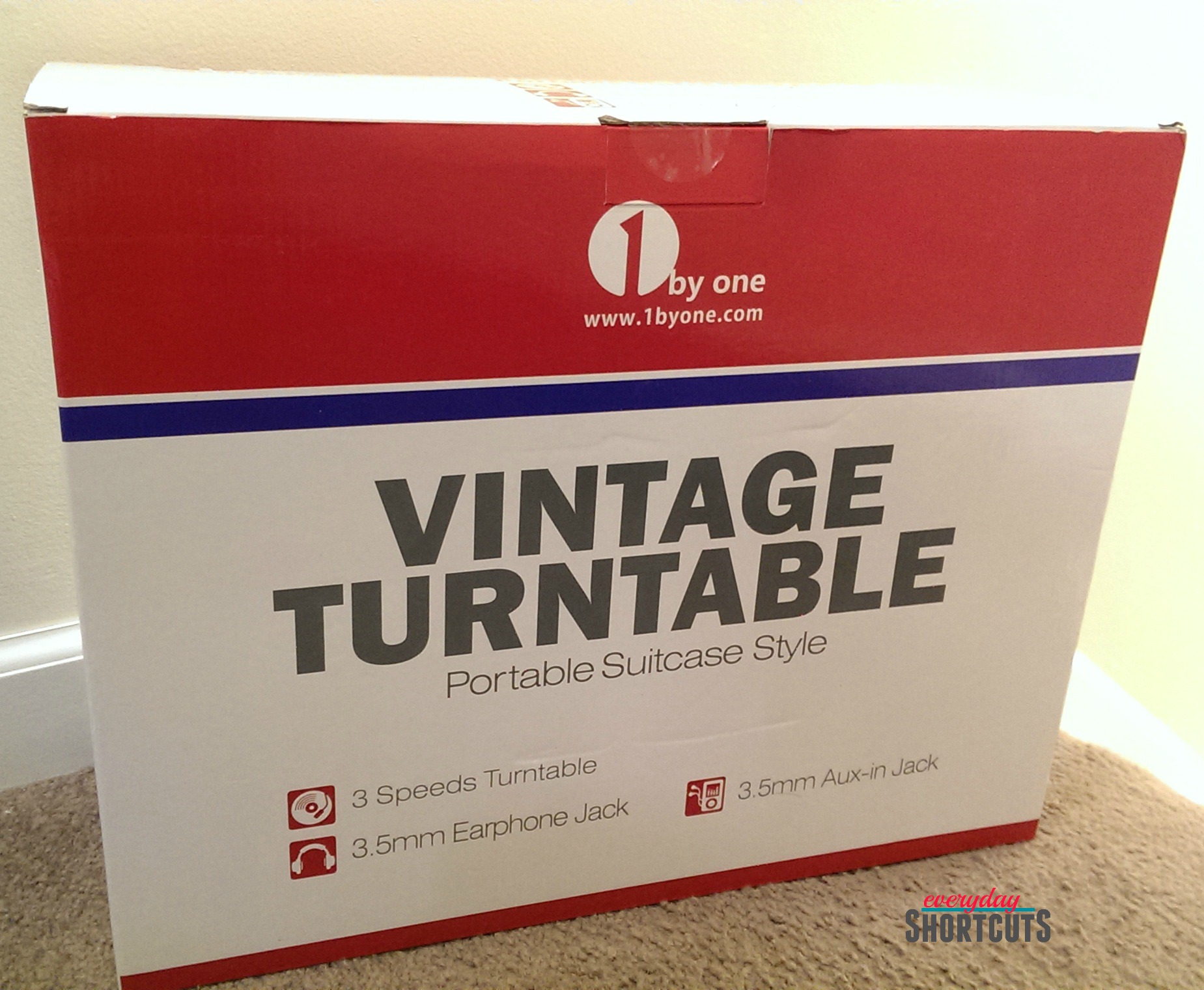 It's almost funny how quickly something can becoming obsolete. Take cassette tapes and vinyl for example. Not too many years ago, in the 80's, the CD replaced the cassette tape; in 1985 Dire Straights "Brothers in Arms" was the first CD to ever outsell it's vinyl edition. From there cassettes become a thing of the past, CD's was the new frontier and vinyl was only a distant memory. Personally, I'm a vinyl person. I still have a few cassette tapes lying around, somewhere, but rather than go out and buy a new CD or download MP3's, I love to find old Vinyl and welcome them into my collection. Being able to work with 1byOne to review their Portable Turntables was like a dream come true.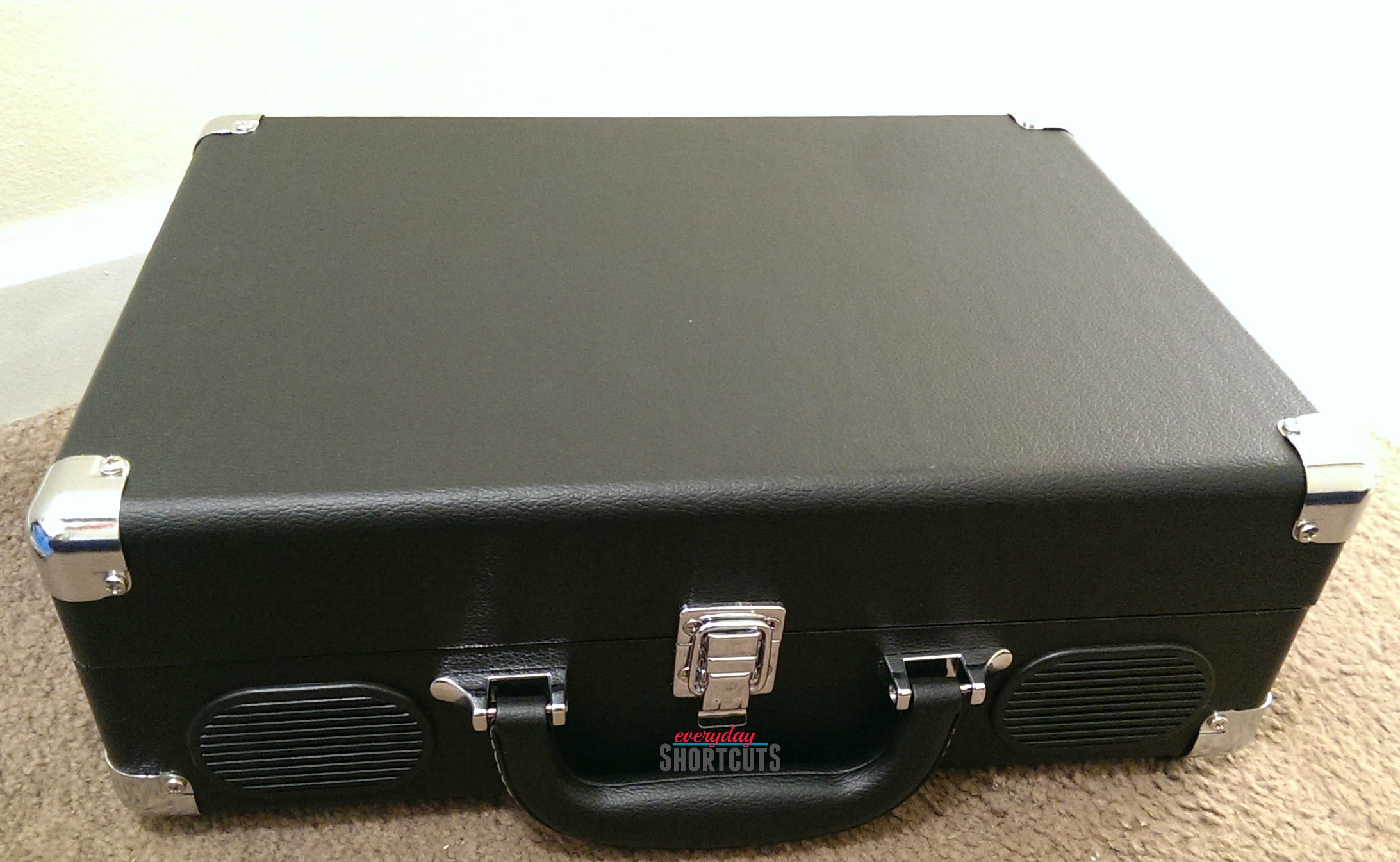 1byOne creates products that help people realize the power of technology. Their products make life easier, better and more fulfilling. The goal behind 1byOne is to create products that make your life easier and smarter.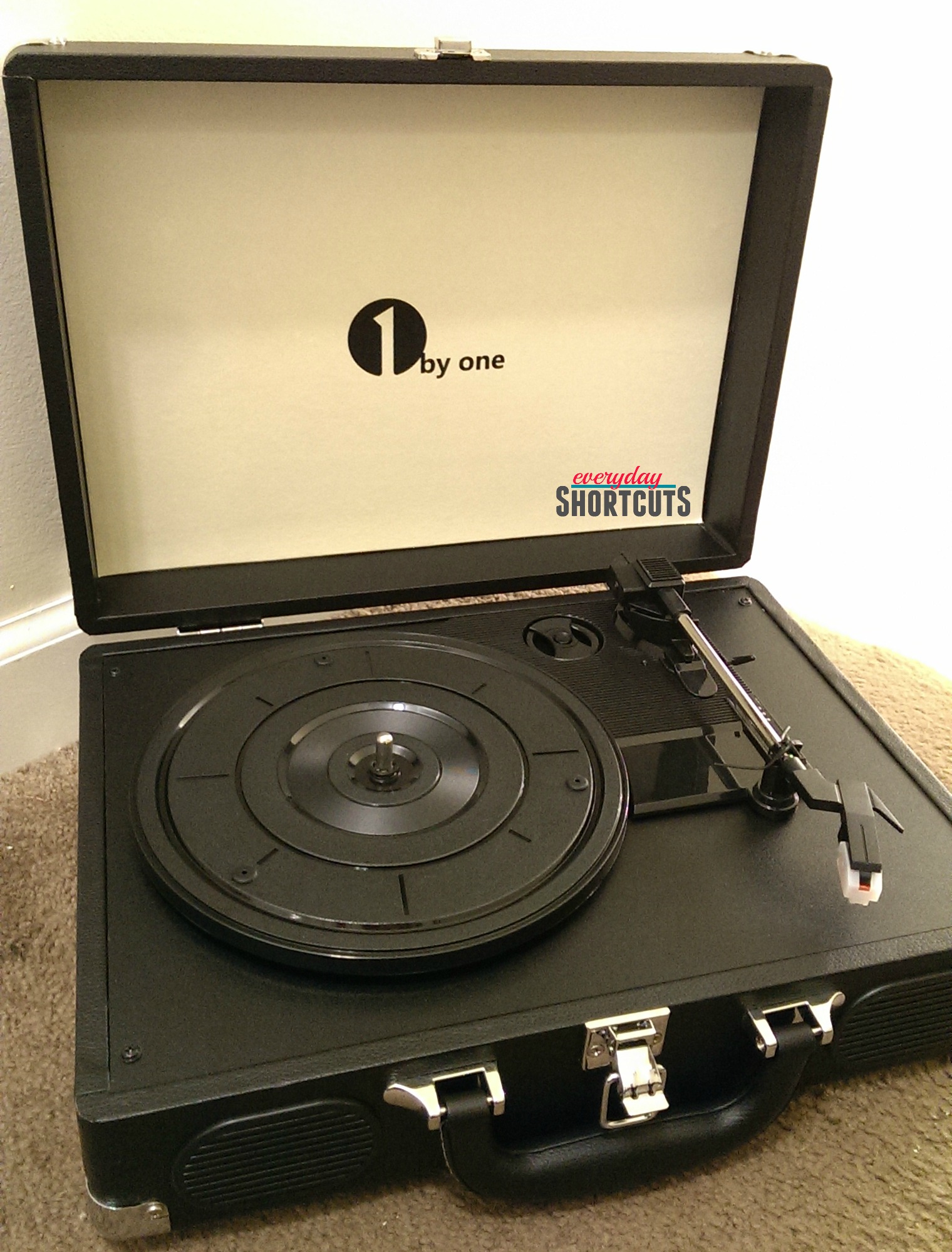 The Belt Drive 3 Speed Stereo Portable Turntable is fashionable while giving off that loved retro feel. The briefcase styled turntable is the perfect blend of trendy elements and retro style with classical color series, making it a great choice for anyone who enjoy the taste of vintage. It's also fully functional with its RCA and headphone jack outputs/line in port, so you can enjoy music straight from your iPod, MP3 player or cell phone or turn your turntable into a music player for your next gathering.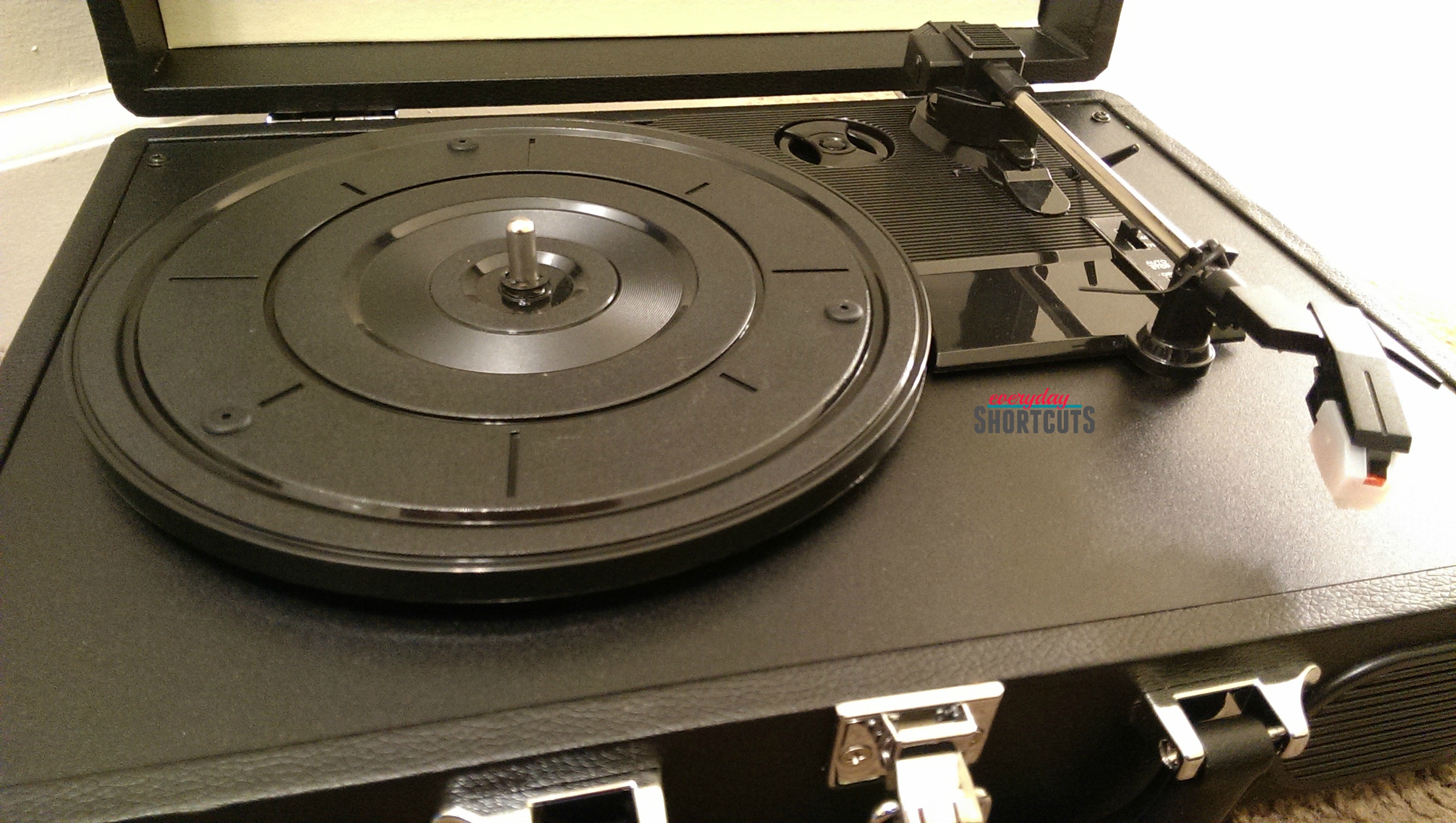 Additional benefits of the portable turntable include but aren't limited to the following:
33/45/78 RPM speed settings.
Balanced tone arm with soft damping control.
Front facing built-in speakers for great sound.
Wooden cabinet with PU leather wrapping with briefcase style makes it easy to transport.
12 month warranty.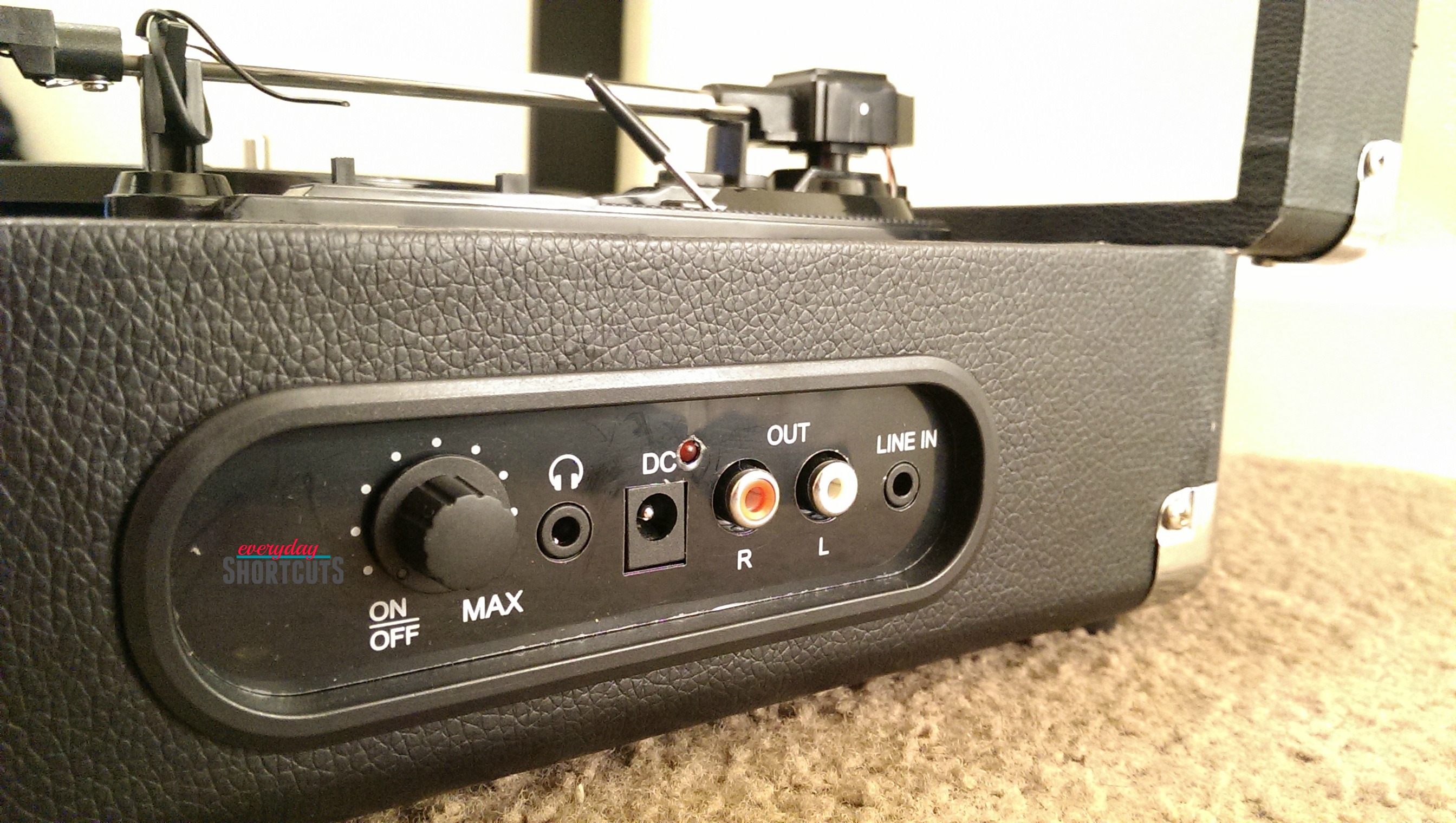 With the times changing and with them our technology, embracing vintage devices and preserving their uses has never been more important to me. Having this portable turntable, while not as good as some of the true vintage ones I've seen (think back to your Mothers or Grandmothers time) it's still an awesome product to have in my home. Listening to Vinyl is a true joy, I would definitely recommend trying one of these out and committing to bringing one home!
Disclosure: I was given the product featured in this post to facilitate my review. All opinions are 100% mine and not influenced in any way.